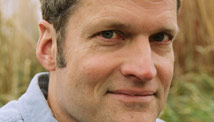 Editor's Note: Stephen Prothero, a Boston University religion scholar and author of "God is Not One: The Eight Rival Religions that Run the World," is a regular CNN Belief Blog contributor.
By Stephen Prothero, Special to CNN
The anti-Muslims are at it again.
It is commonplace to think of the United States as a tolerant nation, an asylum for immigrants from all nations and religions. But throughout U.S. history there are moments that remind us of our collective depravity—our inability as a nation to live up consistently to the values articulated in the Constitution and the Bill of Rights.
Today is one of those moments, because Representative Peter King (R-NY) held a House Homeland Security Committee hearing on Muslim "radicalization" in U.S. prisons.
Some who watched the hearings this morning might be experiencing a sense of deja vu, since this is Round Two in King's hearings on the "radicalization" of Muslim Americans. But watching King's bigotry on display brought me back to a much earlier moment in U.S. history: the burning of a Catholic convent by Protestant protesters in Charlestown, Massachusetts, in 1834.
Surprisingly, this mob action was done in the name of American values. The good Protestants of Charlestown burned down this nunnery in the name of the sacred cause of liberty. Catholics were opposed to liberty (or so went the rioters' logic), so the Catholics had to go.
And in this case they did go. Although many of the good citizens of Boston denounced the arson as criminal, the Massachusetts legislature refused to indemnify the Ursuline nuns who ran the school for their loss. So after a brief sojourn in Roxbury, Massachusetts, where they were repeatedly threatened and harassed, the Ursulines decamped to Canada in 1838.
As an Irish American Catholic who is on record supporting the terrorist group the IRA, Rep. King should be familiar with the history of anti-Irish and anti-Catholic bigotry worldwide. He should also know that bigotry at home has repeatedly sparked violence against Irish Americans and American Catholics—the burning of churches, the tarring and feathering of priests, and the murders of innocent laypeople.
After Representative Laura Richardson (D-CA) said at today's hearing that King's obsession with Islamic radicalization "can be deemed racist and discriminatory," King said that "the purpose of this Committee is to combat Islamic terrorism because that is the terrorist threat to this country."
I disagree. I think the purpose of King's hearings is to call into question the Americanness of U.S. Muslims by branding their religion a threat to the nation. And once again I observe that we have been here before, including in 1855 when Protestants circulated an image of Pope Pius IX crumbling the Constitution in his right hand while plunging a sceptre into an American eagle with his left.
King has said that the threat of Islamic radicalization is a "real issue." I agree.
But the "real issue" here is not the radicalization of Islam in U.S. prisons. It is the sacrifice of American values of liberty and tolerance on the altar of anti-Islamic prejudice. More specifically, it is the abuse of the coercive power of the federal government (something conservatives used to care about) to attack one religion and one religion only.
His last hearing, held in March, on "The Extent of Radicalization in the American Muslim Community and that Community's Response" was an embarrassment to the House and its Homeland Security Committee. But King apparently has no shame. Like the anti-Muslim comments that will doubtless accompany this post, he continues to give voice to the fears and hatred of Americans rather than to what Lincoln called "the better angels of our nature."
So it looks like these hearings will continue (King has announced a third installment for late July) until either the American public makes it clear that it will not tolerate federal attacks on particular religions or the voters of King's Long Island district make it clear at the ballot box that they want a representative dedicated to conserving American values rather than undermining them.
In my view, neither outcome could come too soon.
The opinions expressed in this commentary are solely those of Stephen Prothero.