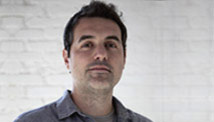 Editor's Note: Jason Locy is co-author of Veneer: Living Deeply in a Surface Society. He and his wife are adoptive parents and participants in Safe Families for Children, a voluntary alternative to foster care.
By Jason Locy, Special to CNN
When the Arkansas Supreme court struck down a voter-approved initiative that banned cohabitating straight and gay couples from adopting orphaned children, the Christian community predictably erupted.
Byron Babione of the Alliance Defense Fund, a coalition of Christian lawyers, attributed the April ruling to a "political movement afoot to undermine and destroy marriage." Baptist Press, the publications arm of the Southern Baptist Convention, ran an article that quoted Babione as saying the ruling reflected "a campaign to place adult wants and desires over the best interests of children."
On one hand, these comments aren't surprising. Conservative evangelicals have decried "the anti-family gay agenda" for decades. On the other, they underscore the way many Christians denounce a social problem that they have no plan for solving.
And the problem here is not ultimately gays adopting — the prevention of which, I believe, was the impetus behind the Arkansas initiative and behind adoption restrictions in various other states. The problem is a global orphan crisis involving tens of millions of children.