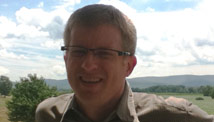 Editor's Note: Mark Schloneger is pastor of Springdale Mennonite Church in Waynesboro, Virginia.
By Mark Schloneger, Special to CNN
I choose to belong to a strange tribe. Goshen College, my alma mater, made national news this month when its board of directors decided that the "Star Spangled Banner" would not be played before athletic events.
As could be expected, the decision was met with confusion and contempt. Wasn't this just another example of our traditional values being trampled by the unrelenting march of political correctness? What sort of ingrates object to our nation's anthem, anyway? Fluffy-headed campus philosophers? Lazy latte-sipping liberals?
The decision not to play the national anthem reversed last year's decision to play it for the first time in Goshen College's 116-year history. That, too, caught the media's attention.