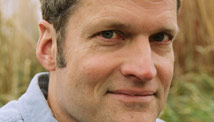 Editor's Note: Stephen Prothero, a Boston University religion scholar and author of "God is Not One: The Eight Rival Religions that Run the World," is a regular CNN Belief Blog contributor.
By Stephen Prothero, Special to CNN
One of the more intriguing questions posed by Mitt Romney's presidential run is whether a Mormon can win the Oval Office. Now that former Utah governor John Huntsman Jr. (also a Mormon) has announced his candidacy, a new question emerges: What sort of Mormon might be elected president?
As any visitor to Disney World's "Hall of Presidents" can tell you, Americans prefer their presidents white, male, and Protestant.
Only two presidents have overcome these desiderata (John Kennedy and Barack Obama), and they have run against their religion (in the case of Kennedy) and their race (in the case of Obama), reassuring the American people that they weren't really all that Catholic or all that black — that they were Americans first, and members of their religious or racial communities second.
"I am not the Catholic candidate for President," Kennedy said in his famous speech on his Catholicism in Houston in September 1960. "I am the Democratic Party's candidate for President who happens also to be a Catholic."
Kennedy then went on to describe his vision of an America "where religious intolerance will someday end, . . . where there is no Catholic vote, no anti-Catholic vote. . . where no man is denied public office merely because his religion differs from the President who might appoint him, or the people who might elect him."
This vision, of course, has not yet come to pass. The population of India is 80% Hindu, yet its Prime Minister, Manmohan Singh, is an adherent of a religious tradition (Sikhism) that accounts for less than 2% of Indian citizens. So far, however, this is not the American way.
Roughly half of Americans today say they would not vote for an otherwise qualified atheist for president and, according to a Gallup Poll released earlier this month, 22% say they would not vote for an otherwise qualified Mormon.
Nonetheless, I think there is a huge difference between considering a Mormon president in the abstract and considering a particular Mormon candidate. In other words, some of those who say that they would not vote for an otherwise qualified Mormon for president might vote for Romney or Huntsman.
This is more likely to happen, in my view, with a candidate who, like Kennedy, downplays his religious identity or one, like Obama, who downplays his racial identity–a luxury, I might add, that is not really available to female candidates.
So far, Huntsman seems to be playing the Kennedy card far more effectively than Romney.
In a 2010 Fortune magazine interview conducted while he was serving as U.S. Ambassador to China, Huntsman said, "I can't say I am overly religious," adding that his children go to Catholic schools and one of his adopted daughters was born into Buddhism and another into Hinduism. "I get satisfaction from many different types of religions and philosophies," Huntsman said.
In Time magazine interview in May, Huntsman even refused to say whether he was still a member of the Church of Jesus Christ of Latter-day Saints. "I'm a very spiritual person," he said, "and proud of my Mormon roots." But when asked point-blank whether he was an LDS member he responded, "That's tough to define," adding that "there are varying degrees. I come from a long line of saloon keepers and proselytizers, and I draw from both sides."
Later in May, Huntsman spokesman Tim Miller said that the ex-governor "remains a member of the church and proud to be part of the fabric of a large, vibrant faith." Still, it is clear that Huntsman's strategy, at least for now, is to run as the "happen to be a Mormon" candidate.
This strategy isn't really available to Romney, who for roughly a decade in the 1980s and 1990s served in the Boston area as a ward bishop and then stake president in his church.
Romney also has a "temple recommend," which is a sort of certificate of good standing in Mormonism. Huntsman has not yet publicly said whether he has a "temple recommend."
If he doesn't, I would recommend that he forego it. America is often said to be a land of the free and the home of the brave, but when it comes to presidential candidates one's religious freedom is often circumscribed. Therefore, the requisite virtue is not bravery but moderation.
At least when it comes to Mormon presidential candidates, a little faith may go a long way.
The opinions expressed in this commentary are solely those of Stephen Prothero.