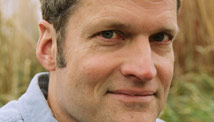 Editor's Note: Stephen Prothero, a Boston University religion scholar and author of "God is Not One: The Eight Rival Religions that Run the World," is a regular CNN Belief Blog contributor.
By Stephen Prothero, Special to CNN
Can Catholics abide a saint who had an abortion?
Dorothy Day, who died in 1980, was an anarchist, a pacifist, and the co-founder of the Catholic Worker, a movement devoted to helping the poor and the homeless. Described by historian David O'Brien as "the most influential, interesting, and significant figure" in U.S. Catholic history, Day is currently being considered for canonization in the Catholic Church.
Before her conversion to Catholicism in 1927, however, Day lived what the late Cardinal O'Connor of the Archdiocese of New York has referred to as "a life akin to that of the pre-converted Augustine of Hippo." That bohemian life included common-law marriage and an abortion.
Some may feel that Day's promiscuity precludes her cause for sainthood. But in his February 2000 letter to the Vatican in support of Day's canonization, O'Connor contended "that her abortion should not preclude her cause, but intensifies it." She is a model, he continued, "for women who have had or are considering abortions" because she "regretted" that action "every day of her life."
Earlier this month, Father James Martin, the Jesuit priest, author, and go-to-guy on Roman Catholicism for Stephen Colbert (Colbert once called him "The Colbert Report chaplain"), reported on "A New Conversation" about Dorothy Day and abortion.
This private conversation with Catholic Worker member Daniel Marshall occurred in 1977 at a farm in Tivoli, New York. According to Marshall:
I seized the opportunity to ask Dorothy to write in the paper about abortion as possibly the central moral issue of our time.  She paused and gently answered, "I don't like to push young people into their sins" . . .
Then Dorothy said, "You know, I had an abortion.  The doctor was fat, dirty and furtive.  He left hastily after it was accomplished, leaving me bleeding.  The daughter of the landlords assisted me and never said a word of it.  He was Emma Goldman's lover; that's why I have never had any use for Emma."

I hung on every word that she said, not only because she was Dorothy, but because, although I had heard a rumor that she had an abortion, I was aware that few people knew of it from her.

I understood from Dorothy that she was asking me to comprehend what the consequences would be of a public statement from her on abortion and also that the public consequences might be a distraction from the issue and the cause.  What she thought of abortion was clear as a bell from what she said.
But what she thought of abortion is not "clear as a bell" from this interview. What is clear is her disgust over her procedure, and over the "fat, dirty and furtive" doctor who performed it.
Elsewhere, however, Day did make clear her opposition to abortion on pacifist grounds.
For example, in a 1974 interview, she turned a question about genocide into a discussion about birth control and abortion. "We do believe that there is not only the genocide of war, the genocide that took place in the extermination of Jews, but the whole program—I'm speaking now as a Catholic—of birth control and abortion, is another form of genocide."
Some day, Day may be accepted into the communion of saints as a modern Augustine whose depths of youthful sin make her adult piety even more spectacular. But she could also be rejected as a figure who could well lead some Catholics to justify premarital sex and abortion on the grounds that "Dorothy Day did it."
On a 2007 "Colbert Report" appearance, Father Martin was asked whether Mother Teresa's feelings of being abandoned by God had earned her a one-way ticket to "the Lake of Fire." Revelations that Mother Teresa had said she had not felt the presence of God for half a century had raised questions in some circles about just how saintly she really was. Can you be a saint if God feels as distant from you as He does from an atheist–if your experience of God is an experience of lonely "darkness"?
Yes, Martin said, adding that in this case Mother Teresa could serve as a model for Catholics going through a dark night of the soul.
Day's case raises a parallel question. Can you be a saint if you have committed the original sin of contemporary Catholicism?
My money says yes.
Partly that is because of the Christian teaching of forgiveness. But mostly it is because of the tendency of Catholics to diverge from the official party line on questions such as homosexuality, birth control and abortion.
According to a June survey by the Public Religion Research Institute, most American Catholics (54%) think that abortion should be legal in all or most cases. More than two-thirds of them (68%) believe you can be a good Catholic even if you disagree with your church's opposition to abortion. And when it comes to the question of whether abortion is a sin, white American Catholics are evenly divided.
Of course, rank-and-file Catholics do not decide who is declared a saint. But they decide who will be revered as one. And in this case, I believe, they will forgive Day's sin in part because, in their heart of hearts, many of them don't consider it all that much of a sin in the first place.
The opinions expressed in this commentary are solely those of Stephen Prothero.