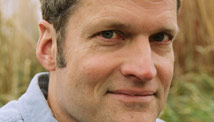 Editor's Note: Stephen Prothero, a Boston University religion scholar and author of "God is Not One: The Eight Rival Religions that Run the World," is a regular CNN Belief Blog contributor.
By Stephen Prothero, Special to CNN
Over the last few weeks, liberal Catholics have lined up to challenge leading Republicans such as House Speaker John Boehner and House Budget Committee Chairman Paul Ryan (both Catholics) to choose between Jesus and the controversial libertarian philosopher Ayn Rand.
On the basis of Rand's "Objectivism," Republicans can justify cuts to programs for the poor even as they stand firm against raising taxes for millionaires. But can they do so on the basis of the New Testament Gospels and the social teachings of the Roman Catholic Church?
To his credit, Paul Ryan has stepped up to this challenge, first in an open exchange in April and May with Archbishop Timothy Dolan of New York and, now, with a document called "Social teaching and the federal budget: a Catholic perspective," published yesterday on his website.