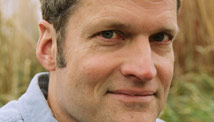 Editor's Note: Stephen Prothero, a Boston University religion scholar and author of "God is Not One: The Eight Rival Religions that Run the World," is a regular CNN Belief Blog contributor.
By Stephen Prothero, Special to CNN
Over the last few weeks, liberal Catholics have lined up to challenge leading Republicans such as House Speaker John Boehner and House Budget Committee Chairman Paul Ryan (both Catholics) to choose between Jesus and the controversial libertarian philosopher Ayn Rand.
On the basis of Rand's "Objectivism," Republicans can justify cuts to programs for the poor even as they stand firm against raising taxes for millionaires. But can they do so on the basis of the New Testament Gospels and the social teachings of the Roman Catholic Church?
To his credit, Paul Ryan has stepped up to this challenge, first in an open exchange in April and May with Archbishop Timothy Dolan of New York and, now, with a document called "Social teaching and the federal budget: a Catholic perspective," published yesterday on his website.
Over the last few years, I have repeatedly criticized politicians on both the left and the right for using appeals to God, Jesus and the Bible as a sort of "sacred canopy" over their public policy positions. American politicians who want the imprimatur of divinity on their campaigns or legislative initiatives rarely do more than invoke the Bible or their religious traditions.
But Ryan is no ordinary politician. And here, too, he is distinguishing himself from most of his colleagues on both the left and the right—by actually engaging the serious question of Catholic social teachings and the GOP budget.
Ryan begins his recent opinion piece by distinguishing between the work of theologians and the work of politicians, stressing that theologians traffic in "timeless principles" while policymakers work amidst the flux and flow of changing economies and societies to pass "prudential" legislation.
Along the way, he strikes a conciliatory note, writing that "social teaching is not the monopoly of one political party" and admitting that "usually, there isn't just one morally valid policy."
In recent years, the Religious Left has argued repeatedly that abortion and gay marriage are not America's only moral issues—that budgets are moral documents, too. Ryan concedes this point. He then argues, however, that his GOP budget better serves Catholic values.
"Preferences for the poor, solidarity, subsidiarity, the common good and human dignity are disregarded when governments default and bankrupt economies stop producing," he writes. "Economic well-being is a foundation stone of an enduring 'civilization of love.'"
Ryan claims that "these principles guided my thinking as my colleagues and I drafted the federal budget for 2012." I don't believe that, at least not if the word "guided" means anything like the dictionary definition of "to direct, supervise."
I don't believe that Catholicism's "preferential option for the poor" directed his thinking while he was crafting his budget. I think he was, and is, guided by political ideology more than Catholic theology, and more specifically by his conviction that government should be smaller and taxes lower, come what may.
If Ryan were really concerned primarily with the plight of the poor, he would be fixated on the million of Americans who are unemployed rather than on fighting off tax increases for millionaires.
In the Gospel of Luke, Jesus befriends the poor and sneers at the rich. The GOP budget flips that script. So put me in the camp of those who believe that Ryan's real religion is Objectivism, not Catholicism, and his real saint Ayn Rand, not Jesus.
Count me as well among those who sees Ryan as a political version of the "cafeteria Catholic," someone who picks and chooses his quotes from Catholic social teaching in keeping with how they massage his pre-existing politics.
That said, I have to commend Ryan for having the courage to join the moral questions swirling around his budget, and for moving beyond vague religious references to an actual engagement with Catholic social teachings.
Regardless of what you think about the separation of church and state, the fact of the matter is that America now has two parties that routinely invoke God, Jesus and the Bible in service of their public policy positions. Under these circumstances, we are all better off when leaders of those parties publicly engage the moral and religious dimensions of their political actions, and do so with civility.
Rand's recent missive is a model of that approach.
The opinions expressed in this commentary are solely those of Stephen Prothero.