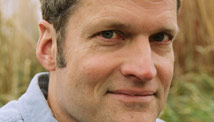 Editor's Note: Stephen Prothero, a Boston University religion scholar and author of "God is Not One: The Eight Rival Religions that Run the World," is a regular CNN Belief Blog contributor.
By Stephen Prothero, Special to CNN
Republicans like to present themselves as the party of God, Jesus and the Bible, but their recent orgy of oath taking is, in my view, both unchristian and unbiblical.
There are a holy host of practical and historical reasons for opposing the pledges being signed by many Republican presidential candidates: the anti-tax pledge promoted by Americans for Tax Reform and its founder, Grover Norquist; the "Marriage Vow" of the Family Leader organization opposing same-sex marriage and "Sharia Islam"; and the "Pro-Life Leadership Pledge" calling for pro-life appointees to government offices.
First, the practical reasons. Many of these oaths ask politicians to sign onto a lot of silliness that has nothing to do with the issue at hand. The original version of the "Marriage Vow" signed by Michele Bachmann and Rick Santorum suggested that African-American families were better off under slavery than they are today. (That language has subsequently been excised.)
A more important practical objection is that these vows tie the hands of politicians, making them unable to consider changing circumstances. No matter what your view on the budget today, do you really want politicians who have pledged never, under any circumstances, to support any increase, however small, in any tax?
Suppose a series of Republican administrations is able to lower the highest marginal tax rate to 10% and we find ourselves in a world war that can only be paid for by raising those rates to 10.5%. Do we really want our elected officials not to be able even to consider such a rate hike?
Today the anti-tax pledge is holding the current round of debt-reduction talks hostage. Because 236 members of the House have pledged their allegiance to Norquist, they feel unable even to consider raising revenues as part of a deficit-reduction deal.
Second, the historical reasons. In an smart New York Review of Books piece called "Edmund Burke Against Grover Norquist," Garry Wills takes his readers back to debates in the early republic about the practice of governmental "instructions," which bound candidates to following the "instructions" of the voters they were elected to represent.
"The obvious objection to this," writes Wills, "is that it makes office holders impervious to changed conditions, new evidence, the learning experience of exchanges with his fellows, personal growth, or crises of one sort or another."
Wills then goes on to explain why Edmund Burke, one of the darlings of American conservative thought, opposed this practice. But Burke is not the only saint of contemporary conservatism who opposed oaths. Jesus didn't like them either.
The Sermon on the Mount reads:
You have also heard that our ancestors were told, 'You must not break your vows; you must carry out the vows you make to the Lord.' But I say, do not make any vows! Do not say, 'By heaven!' because heaven is God's throne. And do not say, 'By the earth!' because the earth is his footstool. And do not say, 'By Jerusalem!' for Jerusalem is the city of the great King. Do not even say, 'By my head!' for you can't turn one hair white or black. Just say a simple, 'Yes, I will,' or 'No, I won't.' Anything beyond this is from the evil one (Matthew 5:33-37).
Wills writes that "most Republicans in Congress have signed a Mephistophelian pact. They have left their consciences in the pocket of Grover Norquist." But these words from the Gospel of Matthew imply that Republicans who have signed these pledges have literally made a pact with the devil.
I recognize that there is a long history of American politicians taking oaths of office. Presidents today typically swear on a Bible to uphold the Constitution. But Quakers have an even longer tradition of refusing oaths of any sort based on precisely this passage. And I defy readers today to tell me what Jesus is saying here if he is not saying what the plain meaning of his words is saying, which is that a simple yes or no will do.
To his credit, former Utah governor John Huntsman has refused to engage in the oath taking that is overtaking the Republican party. "I don't sign pledges—other than the Pledge of Allegiance and a pledge to my wife," Huntsman has said.
As far as I know, he hasn't said why. But perhaps he is reading his Bible a little more closely than Bachmann and Santorum.
The opinions expressed in this commentary are solely those of Stephen Prothero.