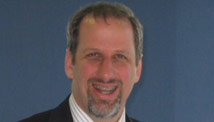 Editor's Note: Carl Medearis is an international expert in Arab-American and Muslim-Christian relations and is author of the book Speaking of Jesus: The Art of Not-Evangelism.
By Carl Medearis, Special to CNN
Let's do an exercise. I want you to fill in the blank on what you think you know about me based on what I'm about to tell you.
Here goes: Twenty years ago, I became a missionary. My wife and I left our home in Colorado Springs, Colorado to move to Beirut, Lebanon. Our job description was to plant churches and evangelize to Muslims.
Based on what I just said, Carl Medearis is a ______________ .
Depending on your background, the blank may look something like this:
Carl Medearis is a... hero of the Christian faith, a saintly super-man willing to sacrifice the comforts of home in order to share the love of Jesus Christ with those who have never heard the gospel.
Or this:
Carl Medearis is a... right-wing extremist who destroys cultures, tears apart families and paves the way for neo-colonialist crusaders to invade, occupy and plunder the resources of local populations.