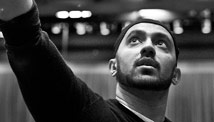 Editor's Note: Imam Khalid Latif is a chaplain for New York University and Executive Director of the school's Islamic Center.
By Khalid Latif, Special to CNN
In the immediate aftermath of 1995's Oklahoma City bombing, much of the news media rushed to suggest that a Muslim, or at least a Middle Eastern connection, was behind the attack.
News reports on television and in print featured Middle East terrorism experts claiming the Oklahoma City attack echoed a World Trade Center bombing two years earlier and that it contained parallels to recent Mideast attacks.
The FBI picked up Ibrahim Ahmad, a Jordanian American, for questioning in an initial dragnet.
Does 'Christian fundamentalist' label fit Norway terror suspect?
Of course, it turned out that the attacker was homegrown and named Timothy McVeigh, not a Muslim.
Sixteen years later, not much has changed.
The tragic events that took place in Norway on Friday provoked initial accusations against Muslims worldwide. Of course, that proved to be the farthest thing from the truth.
Anders Behring Breivik, the confessed bomber and shooter in this horrendous act, was not motivated by the teachings of Islam, but by the teachings of those who oppose Islam.
A 1,500-page manifesto that appears to be written by Breivik is an anti-Islamic tirade.
Who is Anders Behring Breivik?
"Since the creation of Islam in the 7th century and to up to this day, the Islamic Jihad has systematically killed more than 300 million non Muslims and tortured and enslaved more than 500 million individuals," it says.
"Since 9/11 2001, more than 12, 000 Jihadi terrorist attacks have occurred," it continues. "… This trend will continue as long as there are non-Muslim targets available and as long as Islam continues to exist."
An inappropriate response to Norway's acts of violence would be the condemnation of Christianity, or a claim that religion itself breeds violence and hatred, though the manifesto repeatedly invokes the defense of Christianity as a primary reason for violently defeating multiculturalism and combating the "Islamic colonization" of Europe.
The expectation shouldn't be that white Christian males should now be scrutinized at airports or profiled by TSA workers. It's wrong when it happens to Muslims and it would be just as wrong if it happened to anyone else.
A more appropriate response would be to expand the conversation around terrorism and violent extremism beyond Islam and the Muslim community. The Norway attacks highlight why congressional hearings should not be held on solely on radicalization in the Muslim community, but should focus on radicalization more broadly.
Far right makes comeback in Europe
It's also imperative that training for law enforcement and other governmental offices on Islamic doctrine and law not to be conducted by those who present the normative understanding of Islam to be something that is radical. Our focus should be the safety of all citizens in any country from every act of violence or terrorism.
By cultivating a narrative that says Islam is the problem, we keep ourselves from maintaining that focus. All terrorist acts stem from an idea that it's OK to resort to violence in order to get what you want; that it's OK to kill to get the kind of world that you would like; that if we disagree, we cannot co-exist peacefully.
Over the weekend, #blamethemuslims became a trending topic on Twitter. The purpose of the hashtag was not to blame Muslims for the Norway attack, but show how Muslims are unfairly blamed and singled out regularly these days. The tragic events in Norway remind us that not all terrorists are Muslim and there is no reason that all Muslims should be treated like they are.
Our thoughts and prayers are with the people of Norway. May God make things easy for them and grant us all the strength and courage to stand up against those who preach intolerance and hatred, even if they look like us, align politically with us, or practice the same religion we practice.
The opinions expressed in this commentary are solely those of Khalid Latif.