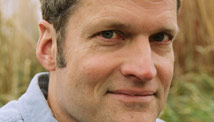 Editor's Note: Stephen Prothero, a Boston University religion scholar and author of "God is Not One: The Eight Rival Religions that Run the World," is a regular CNN Belief Blog contributor.
By Stephen Prothero, Special to CNN
Ideas matter; thoughts have force. This is an obvious truth. It is why pastors preach, why professors profess, and why pundits do whatever they do.
Yet whenever ideas do things we do not want them to do, as they did in Oslo , Norway on Friday, we try to pretend that ideas are powerless.
For the last two decades, Christian students have told me that Christianity had nothing to do with the Holocaust. After 9/11, many Muslims said that the men who flew those planes into those buildings had nothing to do with Islam. When Rep. Gabrielle Giffords was shot, we were told that the crime had nothing to do with our current climate of political hatred.
Unpacking the 'Christian fundamentalist' label for Norway terror suspect?
Now in the wake of the Oslo massacre bloggers and pundits are reassuring us that the crimes of the alleged perpetrator Anders Behring Breivik can be understood simply as the product of a deranged mind. They had nothing to do with his Christian faith or his anti-Islamic ideology. This is wishful thinking of the most dangerous sort.
According to Bill O'Reilly of Fox News, "Breivik is not a Christian." According Ross Douthat, the conservative Catholic columnist at the New York Times, "it's fair to call Breivik a right-winger" but not a Christian  fundamentalist.
Meanwhile, Andrew Brown at the Guardian is reassuring his readers that "Anders Breivik is not Christian but anti-Islam."
My Take: Norway attacks show why you can't #blamethemuslims
Brown goes on to describe the various anti-Islam bloggers Breivik read and apparently quoted in a manifesto, only to conclude, "Obviously these people cannot be held responsible for the use to which their ideas were put."
I don't find that obvious at all.
I think all of us who place ideas into books or blogs or lectures or sermons should be acutely aware of the use to which our ideas might be put. What is obvious is that those who read or listen to us will take our ideas in directions different from what we intended. But that fact does not absolve us of responsibility when they do.
If you devote your life to spewing anti-Islamic hatred, you should not be surprised if someone comes along and kills in the name of that hatred. In fact, you should expect it.  If you insist as a matter of revelation or dogma that the Jews killed Christ then you should not be surprised if Christians come along and kills Jews in the name of Christ. In fact, you should be surprised if that does not happen.
We live in an age of anger. That anger is fueled by ideas. And the most incendiary ideas are those that call down the force of God or nation (or both) in the service of denouncing those who follow other gods or belong to other nations.
Anders Breivik was obviously politically motivated. The 1,500-page manifesto that has been attributed to him draws on contemporary European and American conservatism in its attacks on Marxism, multiculturalism, secularism, academia and feminism.
But Breivik's motivations were equally, and obviously, religious. His manifesto cites the Atlas Shrugs blog of Pamela Geller, who has made a name for herself in the United States by opposing the Islamic community center near Ground Zero. According to the New York Times this manifesto also quotes Robert Spencer of another anti-Islamic web site, Jihad Watch, 64 times.
But Breivik does not just deny Islam. He affirms Christianity. He describes himself as "100% Christian" in his apparent manifesto. That work says he's a member of the "Knights Templar," which the document refers to as "a Christian 'culturalist' military order."
The manifesto refers repeatedly to martyrdom, calls Breivik the "savior . . . of European Christendom," discusses Quranic views of Jesus and quotes extensively from the Bible.
In fact, in an extended section justifying violence in the name of self-defense (plagiarized, like much in the manifesto, from other websites), it quotes from Exodus, Samuel, Judges, Psalms, Luke, Matthew, Isaiah, Daniel, 1 Corinthians, 2 Corinthians and other biblical books. "God will anoint you with his power to go into battle," the manifesto reads. "God can be a Man of War if He wants to be."
Finally, key dates in the manifesto, including the date for the rampage itself (July 22), are linked to key dates in the history of the Christian crusades. "Celebrate us, the martyrs of the conservative revolution," a video attributed to Breivik reads, "for we will soon dine in the Kingdom of Heaven."
Osama bin Laden was a Muslim terrorist. Yes, he twisted the Quran and the Islamic tradition in directions most Muslims would not countenance. But he rooted his hate and his terrorism in that text and that tradition. So Muslims, as I have long argued, have a responsibility to speak out forcefully against Bin Laden and to look hard at the resources in their tradition that work to promote such evil.
If he did what he has alleged to have done, Anders Breivik is a Christian terrorist.
Yes, he twisted the Christian tradition in directions most Christians would not countenance. But he rooted his hate and his terrorism in Christian thought and Christian history, particularly the history of the medieval Crusades against Muslims, and current efforts to renew that clash.
So Christians have a responsibility to speak out forcefully against him, and to look hard at the resources in the Christian tradition that can be used to such murderous ends.
The opinions expressed in this commentary are solely those of Stephen Prothero.