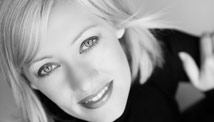 Editor's Note: Leeana Tankersley is the author of Found Art: Discovering Beauty in Foreign Places (Zondervan 2009), a spiritual memoir of the year she lived in the Middle East with her Navy SEAL husband.
By Leeana Tankersley, Special to CNN
On Saturday, my husband and I received news of a downed helicopter in Afghanistan with 22 SEALs aboard. I have been a SEAL wife for eight years—our entire relationship taking place during wartime—but we have never experienced this magnitude of loss.
We have been living in the Middle East for three weeks now, recently relocated for our next tour. Here, the fight feels so much closer, the losses more tangible.
I immediately thought of those wives and mothers—a wife and a mother myself—who would be waking up to the tragic news that their loved one was gone. I thought of how many times my husband has stepped onto a helicopter.
Forces in Afghanistan kill militants involved in downing of copter
And I thought back to another tragedy in the SEAL community, the death of Marc Lee in 2006, the first SEAL killed in the Iraq war.
When the news of Marc's death arrived, my husband—not home two weeks from deployment himself—got on a plane and headed to New York to go meet Marc's widow, Maya.
The Navy assigned Steve to be her liaison, helping her from the hours after she learned of her husband's death through the first few weeks of grief, as she navigated innumerable decisions and logistics.
Steve called me a couple times while he was in New York to say things like, "You know I love you, right? You know I really love you."
And I would say, "I know, honey. I know you do."
After his trip to New York, he escorted Maya and her mother back to San Diego, where Marc was buried.
Kansas boy wants the world to recognize fallen dad
He sat beside Maya as her official escort on the day she laid her husband to rest. It was the saddest day I can remember.
Hot sun burned my chest red as we sat in the August heat perched atop Point Loma, high above the San Diego harbor, looking out onto the ocean. We sat in rows of wooden folding chairs set up between the graves.
The sight of it all is suffocating, every headstone a father, son, or brother, a mother, sister, or daughter. Each with his or her own story of life and death.
Seated in front of a large picture of Marc and huge sprays of flowers, we waited for the black Suburban to arrive. Fellow SEALs, with quivering chins, brought the casket to the front as bagpipers breathed "Amazing Grace."
The Suburban arrived, and my handsome husband in his Service Dress Blues emerged, extending his hand for Maya, who stepped out in a black halter dress with a flowing skirt. Dark red rigatoni ringlets framed her large sunglasses.
A widow at 25.
Maya grasped my husband's arm as they made their way to the front row. An officer knelt down in front of Maya and presented her with the flag from Marc's casket. "On behalf of a grateful nation," he began, reciting the words no woman would ever want to hear.
Later, he told me that the SEALs present at the grave took turns pushing a Trident (the SEAL insignia) pin into the side of Marc's casket. Before it was lowered into the ground, my husband knelt down next to Maya as she said her final words to Marc.
Marc's death and the death of the 22 SEALs in Saturday's tragedy speak to the utter lack of assurances life offers us.
No matter how much I believe in and trust God, no matter how spiritual I am, no matter how much I pray on my husband's behalf, I have no guarantees that God will spare him.
Does my believing make his job any less dangerous? Does it bring back those we've lost? Or prevent another devastating loss like Saturday's from happening?
No. I have to make peace with the fact that even my most fervent prayers may not spare a soul.
So does my believing change anything?
Yes, though we walk through the valley of the shadow of death, he is with us. This is the truth I hold on to, the bit of faith I can cling to. In our greatest pain, he sees us. May that sliver of hope somehow matter to all those who grieving today.
The opinions expressed in this commentary are solely those of Leeana Tankersley.