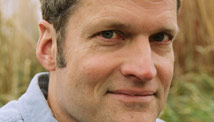 Editor's Note: Stephen Prothero, a Boston University religion scholar and author of "God is Not One: The Eight Rival Religions that Run the World," is a regular CNN Belief Blog contributor.
By Stephen Prothero, Special to CNN
The audience booed when columnist Byron York asked U.S. Rep. Michele Bachmann of Minnesota at the Republican presidential debate last week, if, as president, she would be "submissive to her husband."
That question would have been out of order if she had excluded her evangelical Protestant faith from her presidential campaign. But she has made her faith as a Bible believer central to that campaign, so voters have a right to know which parts of the Bible she really believes in, and which parts (if any) she ignores.
Unfortunately, we cannot ask God whether He has in fact called Bachmann to be president, but we can ask her to interpret what she affirms to be the Word of God.
The same goes for Texas Governor Rick Perry, who earlier this month led "The Response," a prayer and fasting event at a Houston football stadium that had the look and feel of an evangelical revival.
So here are my five Bible quotations for the two Republican presidential candidates now vying most vociferously for the evangelical Protestant vote.
1.  "Wives, submit yourselves to your husbands" (Colossians 3:18).
Should female presidents submit to their first husbands? As it should be obvious to anyone who saw this portion of the debate, Bachmann did not answer this question. She said she respected her husband. She said he respected her. But the question was about submission, not respect.
When John F. Kennedy was running for president, some voters were worried about whether, as president, he would take his marching orders from someone else. That someone else was not Jacqueline Onassis but the pope.
In a famous speech delivered on September 12, 1960, in Houston, he answered the question clearly and definitely. "I believe in an America where the separation of church and state is absolute; where no Catholic prelate would tell the President - should he be Catholic - how to act."
He also drew a sharp distinction between his private religious views and his public political views, pledging that his private faith would have no bearing on his actions as president. "Whatever issue may come before me as President, if I should be elected, on birth control, divorce, censorship, gambling or any other subject, I will make my decision in accordance with these views - in accordance with what my conscience tells me to be in the national interest, and without regard to outside religious pressure or dictates."
I would like to know whether Bachmann will say the same about her evangelical Protestantism. If her husband tells her to veto a bill, will she submit to him? Is there any separation for her, as there was for Kennedy, between her private religious doctrines (in this case, that wives should be submissive to their husbands) and her public responsibilities (to act as "the decider")?
2. "But when you pray, go into your room, close the door and pray to your Father, who is unseen. Then your Father, who sees what is done in secret, will reward you" (Matthew 6:6).
When I watched Perry's performance at "The Response," this Bible quote came to mind. I would like to know what he thinks of it.
Should Christians make a show of praying in public? This passage at least would seem to say no. In fact, it seems to say that when you pray you should go into your room and shut the door before addressing God. But perhaps I am misreading it. Either way, I would like for Perry to tell me what he makes of this Bible passage. And Bachmann, too, while we are at it.
3.  "Thou shalt not kill" (Exodus 20:13).
Part of the Ten Commandments, this passage has been used by many social conservatives to argue against Roe v. Wade and abortion rights. After all, if God said, "Thou shalt not kill" then why are we taking lives inside the womb?  But if God said, "Thou shalt not kill" then why are we allowing capital punishment?
I would like to hear from both Perry and Bachmann about how they read this passage, and how it can simultaneously justify opposition to abortion rights and support for the death penalty. (During his term as Texas governor, Perry has overseen 234 executions. Bachmann's position on the issue is unclear.)
4.  "Give to Caesar what is Caesar's, and to God what is God's" (Luke 20:25).
This famous quotation, which appears in parallel form in the Gospels of Mark and Matthew, arises when Jesus is asked a "gotcha" question about paying taxes to the Roman government. It has been read in various ways by various Christians.
Nonetheless, Jesus seems to be drawing a clear distinction here between religious and secular authority - a distinction that neither Perry nor Bachmann appears to see.
Admittedly, neither of these candidates agrees with the famous metaphor of Thomas Jefferson famous metaphor of a "wall of separation between church and state" but does either see a line of demarcation of any sort - a picket fence, perhaps - between "what is Caesar's" and "what is God's"?
5.  "Blessed are the poor" (Luke 6:20).
In the Sermon on the Mount, Jesus famously begins, "Blessed are the poor in spirit, for theirs is the kingdom of heaven" (Matthew 5:3). In Luke, he says, more simply, "Blessed are the poor, for yours is the kingdom of God" (Luke 6:20).
This Lukan passage is a key source in the social teachings of the Roman Catholic Church for the so-called "preferential option for the poor"—the notion that Christian communities have a particular responsibility to take care of the poor in their midst.
How do Perry and Bachmann read this passage? Did Luke mess up by leaving out "in spirit"? Or did Jesus really say "Blessed are the poor"? And if he did say that, what did he mean by it? Do his words carry any meaning for us today, and to the way we craft our federal budget?
I have more quotations, of course, but these five will do for now.
I presume both candidates will acknowledge that these passages are, in fact, in the Bible. And I take it for granted that, as self-professed Bible-believing Christians, they believe these passages are true. But what truths do they teach? And what import, if any, do those truths have on their public policies?
I understand the impulse to draft Jesus into your political campaign. At least in U.S. politics, Jesus is good for business. But if you are going to call Jesus to your side, you need to let voters know how that affects your politics. Might you change your mind if you saw that a political position of yours was contradicted by the Bible? Or is the Bible a dead letter, useful for invoking divine authority but never for correction or reprove?
The opinions expressed in this commentary are solely those of Stephen Prothero.