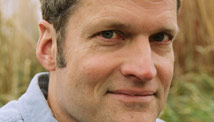 Editor's Note: Stephen Prothero, a Boston University religion scholar and author of "God is Not One: The Eight Rival Religions that Run the World," is a regular CNN Belief Blog contributor.
By Stephen Prothero, Special to CNN
As I am riding out Hurricane Irene on Cape Cod, I cannot help thinking about how differently New Englanders in colonial times interpreted these natural disasters. While we speak of the eye of the hurricane, they were ever mindful of the eye of a God who was watching over them, and sending storms their way as punishment for their collective sins.
A fierce debate among academics about secularization theory–the view that societies will become less religious as they modernize–seems to have been won by the skeptics.
Yes, secularization of a sort is happening, but only in certain places (western Europe, most notably). And it seems to be reversible (see the United States today vs. the United States in the 1970s). So simple versions of secularization theory seem just plain wrong.
However, one place where American society, at least, plainly seems to be growing less religious is in the realm of natural disasters.