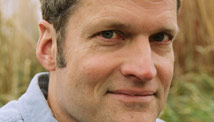 Editor's Note: Stephen Prothero, a Boston University religion scholar and author of "God is Not One: The Eight Rival Religions that Run the World," is a regular CNN Belief Blog contributor.
By Stephen Prothero, Special to CNN
As I am riding out Hurricane Irene on Cape Cod, I cannot help thinking about how differently New Englanders in colonial times interpreted these natural disasters. While we speak of the eye of the hurricane, they were ever mindful of the eye of a God who was watching over them, and sending storms their way as punishment for their collective sins.
A fierce debate among academics about secularization theory–the view that societies will become less religious as they modernize–seems to have been won by the skeptics.
Yes, secularization of a sort is happening, but only in certain places (western Europe, most notably). And it seems to be reversible (see the United States today vs. the United States in the 1970s). So simple versions of secularization theory seem just plain wrong.
However, one place where American society, at least, plainly seems to be growing less religious is in the realm of natural disasters.
When the Great Colonial Hurricane raced up the east coast and lashed New England in August 1635, its 130 mph winds and 21-foot storm surge were almost universally viewed in supernatural rather than natural terms—as a judgment of God on the unfaithful.
We still have Puritans among us today, of course.
Pat Robertson is notorious for turning natural disasters such as the Haiti earthquake and Hurricane Katrina into supernatural communications—God's curse on Haiti or New Orleans for bad religion or widespread abortions.
And on the radio a couple days ago I heard a talk show host suggest that the one-two punch of the recent earthquake and hurricane were two thumbs down from God on the leadership of Barack Obama.
Still, American society as a whole no longer interprets natural disasters as signs of some coming apocalypse or evidence of some past misdeeds. And those that do (Robertson, for example) we generally regard as cranks and outliers—relics of a bygone age.
Some say science and religion are engaged in a battle for the soul of America. I don't buy that.
I know there are bitter divisions over evolution and creationism, for example. But there are all sorts of spiritual arenas where science is mum, and vice versa. Science and religion run on parallel tracks far more often than those tracks intersect.
Hurricanes and earthquakes are one arena, however, where the language of science has almost entirely routed the language of theology.
Psalms 107:25-33 reads: "For he commandeth, and raiseth the stormy wind, which lifteth up the waves thereof. . . . He turneth rivers into a wilderness, and the watersprings into dry ground."
Today, the overwhelming majority of Americans—including the overwhelming majority of American Christians—believe that when God has something to say He speaks in less dramatic ways, including the still small voices in our hearts and the slightly louder voices of the preachers in our pulpits.
When it comes to earthquakes and hurricanes, however, our authorities are geologists and meteorologists. Most of us interpret these events not through the rumblings of the biblical prophet Jeremiah or the poetry of the Book of Revelation but through the scientific truths of air pressure and tectonic plates.
As a result of this sort of secularization, we are much better at predicting the course of hurricanes. The Great Colonial Hurricane of 1635 arrived as a surprise and took many lives with it, including, according to the report of the Massachusetts governor John Winthrop, those of eight Native Americans taken by the storm surge while "flying from their wigwams."
So we are better prepared, thank science. Our stories are far less dramatic, however. The overwhelming majority of Americans believe in God. But their God no longer acts out his fury as in Bible days.  Our storms have not yet been tamed. But our God has.
The opinions expressed in this commentary are solely those of Stephen Prothero.