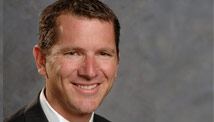 Editor's Note: Scott C. Todd, Ph.D. is the senior ministry advisor in the President's Office of Compassion International. Previously, he served as director of Compassion's AIDS Initiative, Child Survival Program and strategic interventions. He is the author of Fast Living: How the Church Will End Extreme Poverty.
By Dr. Scott Todd, Special to CNN
(CNN)–Here's a headline I haven't read or heard yet: We're winning the battle against extreme poverty.
I know that sounds unbelievable, but it's not. It's just that we're conditioned to believe the opposite is true.
Every "breaking news" item that hits my inbox or travels across the bottom of the TV screen carries the potential to be another gut punch to the world's poor. A hurricane in the Caribbean. An earthquake in Asia. A famine in Africa. Or a disease outbreak anywhere.
When we hear enough bad news, "crisis fatigue" kicks in. Often we go into protection mode to deaden the impact or filter the news out altogether. We turn the channel. Read something else. Or simply focus on our own lives. They're topical anesthetics to deaden the ache of chronically bad news.
But I believe there is a better story when it comes to extreme poverty and long-term solutions. People are often surprised to hear this, but I am rationally optimistic about the destruction of extreme poverty. There's no anesthetic needed because we're winning.