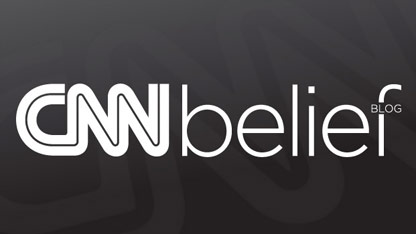 Here's the Belief Blog's morning rundown of the top faith-angle stories from around the United States and around world. Click the headlines for the full stories.
Compiled by Dan Merica, CNN
From CNN:

CNN: Mississippi voters reject anti-abortion initiative
Mississippi voters rejected an amendment to the state constitution that would have defined life as starting at conception and outlawed abortion and many forms of birth control if passed. The ballot initiative was part of a national campaign brought by Personhood USA, a group that describes itself as a nonprofit Christian ministry.
CNN: Holy cities face threat from polluting pilgrims
An estimated 2.5 million pilgrims have descended on the city of Mecca for the Islamic Hajj, but with the rising threat of climate change, there are now calls for both pilgrims and authorities in Mecca to reduce the environmental damage wrought by this yearly influx of travelers.
CNN: Poll: Faith important in 2012, but Mormon skepticism remains
A poll released Tuesday painted a picture of a religious electorate that has a strong preference toward religious candidates, but maintains skepticism of a Mormon in the White House.
@CNNBelief's follow of the day:  @lukecoppen, London-based editor of The Catholic Herald, a great source for insightful information on the Roman Catholic Church news from around the world.
Enlightening Reads:
The Guardian: Catholic Church can be held responsible for wrongdoing by priests
Victims of clerical sexual abuse will find it easier to bring compensation claims against the Catholic Church after a judge ruled it can be held responsible for the wrongdoings of its priests.
BBC: India stampede 'kills 16' at Haridwar festival
A stampede at a religious festival in northern India killed at least 16 people Monday, officials said. The stampede took place at an ashram, or religious community, in Haridwar, 100 miles north of New Delhi.
Quote of the Day:
"It's well known that Whole Foods values and celebrates diversity. We have a zero-tolerance discrimination policy, zero tolerance."
- Kate Lowery, Whole Foods Market spokeswoman Kate Lowery, in regards to a former employee who says he was fired because he is Muslim (Full story)
Today's Opinion:
CNN: My Take: Why good Catholics are challenging church line on homosexuality
Patrick Hornbeck of Fordham University looks into why more Catholics are defying the Vatican on homosexuality, while the Roman Catholic Church has called being gay or lesbian "an objective disorder."
Join the conversation…
Rick Perry's mission from God: How the candidate's lifelong faith journey culminated in a presidential run. A must read from Belief Blog co-editor Dan Gilgof with almost 3,000 comments.