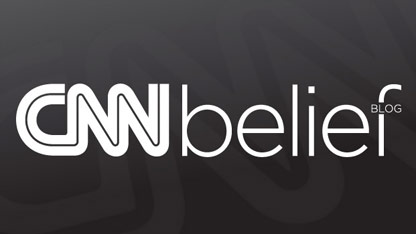 Here's the Belief Blog's morning rundown of the top faith angle stories from around the United States and the world. Click the headlines for the full stories.
CNN: 'Tebowing' prayer stirs debate, but quarterback is OK with it
No one doubted that Tim Tebow was a great college quarterback and a good kid. He has been very public about his Christian faith and invoked God frequently at news conferences. But all the media attention about his faith made some people weary of the name. He's good, they said, but he's no messiah.
CNN: Church fears God and golf balls
Congregants at Faith Evangelical Presbyterian Church in Fairfax, Virginia, aren't just bowing their heads to pray, they are also ducking golf balls.
Tweet of the Day: @THEHermanCain RNC Chairman @ReincePriebus stopped by before the debate & shared Isaiah 54:17 yfrog.com/kkkrefvlj
Isaiah 54:17:
"No weapon that is fashioned against you shall succeed, and you shall confute every tongue that rises against you in judgment. This is the heritage of the servants of the Lord and their vindication from me, declares the Lord."
@CNNBelief's follow of the day: @mafeinberg, the author of "Scouting the Divine" and "The Sacred Echo" provides a good breath of both religious and non-religious news
Enlightening Reads:
Huffington Post: As Injured Vets Return Home, Churches Reach Out
Some wounds of war are all too visible - a missing leg, a shattered arm. The invisible wounds of mind and soul are often more difficult to spot, and equally hard to treat. But those who know where to look can help them heal, and it's a message that is hitting home for U.S. congregations as more than 1.35 million veterans adjust to civilian life after deployments in Iraq and Afghanistan.
The Gospel Coalition: Confronting the Racial Sins of Our Father  (VIDEO)
There's no sense pretending otherwise: evangelicals, including many prominent Reformed theologians, have left us a mixed legacy of race relations, writes the Gospel Coalition. In a conversation with John Piper, author of the book "Bloodlines: Race, Cross and the Christian, Piper" confesses support for segregation and opposition to interracial marriage as blind spots for him and his family.
Reuters: Religious minorities put faith in Tunisia's democracy
Minority Jews and Christians are putting their faith in Tunisia's nascent democracy to ensure its new Islamist-led leadership respects their rights in this traditionally secular state.
Quote of The Day:
"I can tell you unequivocally that the Obama administration is not taxing Christmas trees."
– Matt Lehrich, a White House spokesperson, said this after the Heritage Foundation indicated the opposite, that the administration was looking to tax Christmas trees. USA Today reports the Christmas tree industry asked for the tax in order to start a promotional ad campaign. The proposed tax has since been stopped, reports Fox News.
Today's Opinion:
CNN: My Take: 'Personhood' failure shows myth of Christian takeover
Stephen Prothero of Boston University argues that Wednesday's defeat of a Mississippi referendum that would have established "personhood" at conception is evidence that the Christian Right is not overrunning the nation.
Join the conversation…
Patrick Hornbeck of Fordham University looks into why more Catholics are challenging Roman Catholic doctrine on homosexuality; the church has called being gay or lesbian "an objective disorder." The piece has received lots of attention on Twitter and has over 2,200 comments.