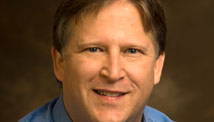 Editor's Note: Paul Root Wolpe, Ph.D., is director of Emory University's Center for Ethics.
By Paul Root Wolpe, Special to CNN
(CNN) - I moved to Harrisburg, Pennsylvania in 1969, when I was two years old, and then to Philadelphia when I was 12. Except for a stint in graduate school, I lived my life in Pennsylvania until moving to Atlanta three years ago.
In other words, I was raised in the land of Joe Paterno.
Joe Paterno started coaching at Penn State in 1966, so there was no time over the course of my almost 40 years as a Pennsylvanian that he was not at the helm of the state's signature collegiate football team.
Opinion: Report crime or share guilt
But more, Joe Paterno was a symbol of all that was right and good about being a coach. The graduation rate of Penn State Football players is 78% - 86% for black players - which is way above the average for Division I teams.
His statue outside Beaver Stadium, engraved with the words "Educator, Coach, Humanitarian," captured the esteem in which he was held, the power of his image, and the reputation he had for shaping his players into responsible adults, not just accomplished athletes.
It makes it so much more difficult to understand the lapse in judgment that has now ended his career.
Jeffrey Toobin: This is a moral monstrosity
At first blush, it seems that Joe Paterno quickly and decisively did the right thing: upon hearing of an incident allegedly seen by a graduate student of the sexual abuse of young boy by an assistant coach in a shower at Penn State, Paterno immediately informed two members of the administration of the allegation.
Unfortunately, no action was taken by the university. The assistant coach, Jerry Sandusky, allegedly continued to abuse young boys before the story recently broke.
Did Joe Paterno fulfill his legal and role obligations? As an employee of Penn State, he appropriately informed his superiors of a violation. But as a citizen with knowledge of a possible serious crime it was his responsibility to report it to the police.
Alums and students: share your thoughts
Even more, he is ending his storied career as a coach because his ethical obligations were not fulfilled. Anyone – but even more so a man of his stature and power – who knows of abuse of a child is immediately burdened with the moral responsibility not only to report it, but to work actively to end it.
Ethical obligations are different than legal or role-based obligations. When we see people who are being threatened, and we have the power to intervene, we are morally obligated to do so.
The obligation is even greater when we see a threat to the powerless and vulnerable – to children, or the elderly, or others easily exploited.
In fact, the real hero of the story, the one with ethical courage, was the 15 year-old boy who came forth and reported the abuse.
Why was nothing done at Penn State until last weekend's criminal indictment?
There are probably many reasons, but one seems to tie in the Penn State case to the recent spate of child abuse scandals in the Roman Catholic Church.
In both cases, you have tight-knit, somewhat cloistered communities, with a hierarchal structure and a sense of an in-group and out-group. The football program at Penn State is an elite program, and it is drilled into their heads that they are a team, a family, a special group with special obligations.
Joe Paterno's responsibility was made more difficult by the fact that he was the figurehead of that group, that he was the one always telling his players and coaches that they were a team, that they had to stick together and support one another. Families tend to be careful about protecting their reputations, tend to be wary of outside authorities, and tend to protect members even when they transgress.
We are often told today that we have a paucity of leadership in this country. Where are the great leaders who had both vision and integrity? Pennsylvania was the Land of Paterno because we all really believed we had such a leader.
Paterno was more than a football coach. He was a man who believed not only in winning football games but in doing the right thing for his players, the school, the community.
The sorrow we feel is not really for Paterno and for this tragic lapse at the end of his career. And it is not solely for the victims of his neglect, though our hearts go out to them and the pain they and that their families must be enduring.
We feel the pain of our loss of innocence, of the moral of failure another leader we believed in but who, in the end, could not fulfill our expectations.
Once again, the mighty have fallen.
The opinions expressed in this commentary are solely those of Paul Root Wolpe.