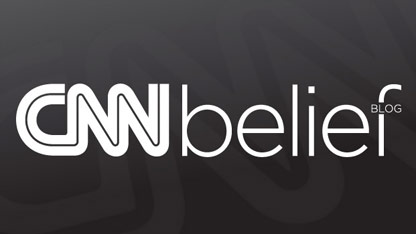 Here's the Belief Blog's morning rundown of the top faith angle stories from around the United States and around the world. Click the headlines for more.
CNN: Seeming parallels abound in Penn State, Catholic Church abuse scandals
Both are managed by male dominated-hierarchies. Both are revered by millions of people. And both allegedly dealt with accusations of sexual abuse of children internally, without going to law enforcement authorities.
CNN: Study links regular religious service attendance, outlook on life
A new study shows that attending religious services regularly can mean a more optimistic, less depressed, and less cynical outlook on life.
Comment of the Day:
Paterno is the only hero of this story. The rest did cover ups, but Paterno actually did just the opposite: he reported the dude based on only hearsay. That's gutsy. Almost no one here would have the guts to report a well-respected colleague based on hearsay.
– Belief Blog reader Laurie stated what was an unpopular opinion with other commenters on our story about parallels between the Penn State and Catholic Church abuse scandals.
@CNNBelief's follow of the day: The blog @arabist provides insight into the Arab world with original reporting and opinionated contributors.
Enlightening Reads:
Washington Post: Christian leaders talk about marriage and sex
Last week, Rick Warren sent this message to the nearly 500,000 people who follow him on Twitter: "Husbands & wives should satisfy each other's sexual needs. 1 Cor 7:3." His Twitter feed lit up with amens and retweets. "Oh gosh," exclaimed one follower.
Vanity Fair: In Britain, the "Counter-Cultural" Appeal of Being a Young Nun
For twenty-something women considering a life in a habit, it's God's honest truth: "Not everyone looks good in black." But according to the Catholic Church's National Office for Vocation, the age range of people showing an interest in formally entering a religious community is skewing younger: the young end is now 16 to 18 years old, whereas 10 years ago it was 30 or 40.
World Magazine: Holding Fast: How an Afghan Christian survived prison and abuse
Musa's story made headlines and stirred officials worldwide last year after agents from Afghanistan's National Security Directorate jailed him for converting from Islam to Christianity. His is a penetrating study of the persecution of converts from Islam—often labeled apostates under Islamic law who can be put to death.
Quote of the Day:
Rome wasn't built in a day, and its untenable power structures won't be dismantled in one either. The Catholic church's Arab spring will take many years, probably decades, to achieve. But hear this, bishops and priests: our spring has started.
– Joanna Moorhead of the Guardian newspapers argues in her most recent post that change is coming to the Catholic Church.
Today's Opinion:
CNN: My Take: Paterno's unfulfilled ethical obligations
Paul Root Wolpe, the director of Emory University's Center for Ethics, was raised in the "land of Joe Paterno." In his Belief Blog post, Wolpe writes that the coach that at one time stood for all that was good about coaching did not live up to the ethics he expected from all of his players.
Join the conversation…
CNN: 'Tebowing' prayer stirs debate, but quarterback is OK with it
No one doubted that Tim Tebow was a great college quarterback and a good kid. He has been very public about his Christian faith and invoked God frequently at news conferences. But all the media attention about his faith made some people weary of the name. He's good, they said, but he's no messiah. 700 comments and counting. What do you think?