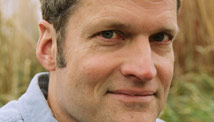 Editor's note: Stephen Prothero, a Boston University religion scholar and author of "God is Not One: The Eight Rival Religions that Run the World," is a regular CNN Belief Blog contributor.
By Stephen Prothero, Special to CNN
In the never-ending debate over whether the United States is a Christian nation, recent events support the nay-sayers. I am referring to the troubles of Herman Cain and Joe Paterno.
How we respond to ethical conundrums often boils down to empathy. In the abortion debate, do you identify with the woman who wants an abortion or with the fetus? Concerning the federal deficit, do you identify with the wealthy person who might see his taxes rise or with the poor person who might see her unemployment benefits extended?