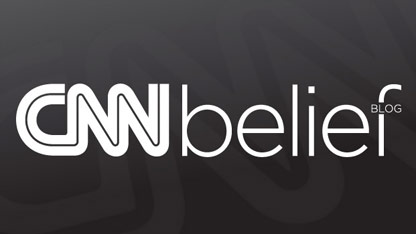 Here's the Belief Blog's morning rundown of the top faith angle stories from around the United States and around the world. Click the headlines for more.
CNN: Latino evangelicals challenge Alabama brethren on immigration
When the Alabama legislature approved what is considered the nation's toughest anti-illegal immigration law, much of the state's religious community was quick to condemn it. But Latino evangelical leaders say a key voice in Alabama's debate is missing – that of their own denominations.
@CNNBelief's follow of the day: @beliefbeat aka Nicole Neroulias, religion reporter with Reuters, Religion News Now and Belief Net.
Enlightening Reads:
New York Times: Nuns Who Won't Stop Nudging
Way up on the 41st floor, in a conference room overlooking the World Trade Center site, Sister Nora and her team from the Interfaith Center on Corporate Responsibility laid out their advice for three Goldman executives. The Wall Street bank, they said, should protect consumers, rein in executive pay, increase its transparency and remember the poor.
The Christian Century: Black seminaries embrace hip-hop
It's hard enough to get young people out of bed and into the pews on a Sunday morning, but two leading black seminaries think they have found a way to grab the next generation: hip-hop.
Vatican Radio: Pope Benedict: Charity, the fundamental gift
The Pope reminded people gathered on Sunday at St. Peter's Square that "charity is the fundamental good that no one can fail to make use of and without which all the other gifts are in vain" before adding that only "by practicing charity, can we also take part in the joy of our Lord."
Quote of the Day:
If the whispers about Mitt Romney's faith have faded, it's not because conservative evangelicals suddenly feel ashamed about their qualms, but because they're starting to realize that it's a lost cause.
– Amy Sullivan of TIME Magazine writes that the religious right is struggling to find their candidate and barring a come-from-behind boomlet by an unconventional candidate, the religious right will likely be left without a viable candidate.
Today's Opinion:
CNN: My Take: Keep government out of mind-reading business
For the first time in human history, we are peering into the labyrinth of the mind and pulling out information, perhaps even information you would rather we did not know.
Join the conversation…
Stephen Prothero, a Boston University religion scholar, writes that reactions to Joe Paterno's firing and Herman Cain's alleged sexual harassment point to a "not-so-Christian nation." Over 2,000 comments so far...