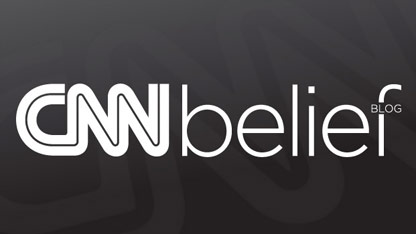 Here's the Belief Blog's morning rundown of the top faith-angle stories from around the United States and around the world. Click the headlines for the full stories.
CNN: Bob Jones III becomes latest Christian leader to challenge Obama's Christianity.
Bob Jones III, chancellor of the fundamentalist South Carolina University that bears his family's name, has become the latest conservative Christian leader to publicly cast doubt on President Barack Obama's stated Christian commitment.
CNN: Officials, Jewish leader march after anti-Semitic incident
Local officials and Jewish leaders took the streets in Midwood, Brooklyn, in New York on Sunday after cars were torched and anti-Semitic graffiti popped up in the neighborhood Friday.
Must Watch Video from CNN: Big changes are coming to the Catholic Mass on Thanksgiving weekend as the church enters the liturgical season of advent. CNN reports.
@CNNBelief's follow of the day: @jaweedkaleem, a religion reporter for Huffington Post that comes with a breadth of knowledge and large number of Tweeps.
Enlightening Reads:
New York Times: Jamestown Thought to Yield Ruins of Oldest U.S. Protestant Church
For more than a decade, the marshy island in Virginia where British colonists landed in 1607 has yielded uncounted surprises. And yet William M. Kelso's voice still brims with excitement as he plants his feet atop a long-buried discovery at the settlement's heart: what he believes are the nation's oldest remains of a Protestant church.
USA Today: Bishops offer Penn State help to prevent abuse
If all the institutions that work with children– from schools to Scouts to sports leagues - want to stand together to prevent child abuse, the Catholic Church would "exuberantly welcome" the chance to join in "a major national educational campaign" to prevent abuse, the leader of the American bishops said Monday.
Quote of the Day:
And truth is, those who speak in the name of god - as a third generation preacher claims to, have a higher responsibility to be careful - to lead by example - to set a civil tone for our public discourse - or, to put it more succinctly, to be Christian.
CNN Anchor John King dedicated his "Truth" segment to the comments Bob Jones III made about President Obama's faith. In short, said King, no matter what your faith, it is important to treat others the way you would like to be treated.
Today's Opinion:
Sojourners: Love and Marriage: A Kardashian Cautionary Tale
Even though few of us have squandered millions on a marriage that disintegrated in a matter of weeks, we all can learn some lessons about what it means to love well from Kim Kardashian and Kris Humphries.
Join the conversation…
Stephen Prothero, a Boston University religion scholar, writes that reactions to Joe Paterno's firing and Herman Cain's alleged sexual harassment point to a "not-so-Christian nation." Over 2,000 comments so far...