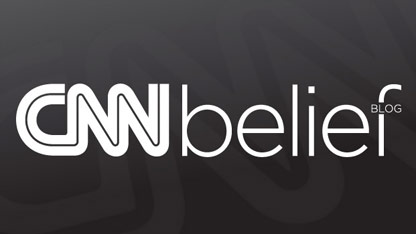 Here's the Belief Blog's morning rundown of the top faith-angle stories from around the United States and around the world. Click the headlines for the full stories.
CNN: Catholic Church smooths way for disaffected Episcopalians
The Roman Catholic Church is establishing a program to help disaffected American Episcopalians to join the Catholic fold – including married Episcopal priests who want to become Catholic priests – it announced Tuesday.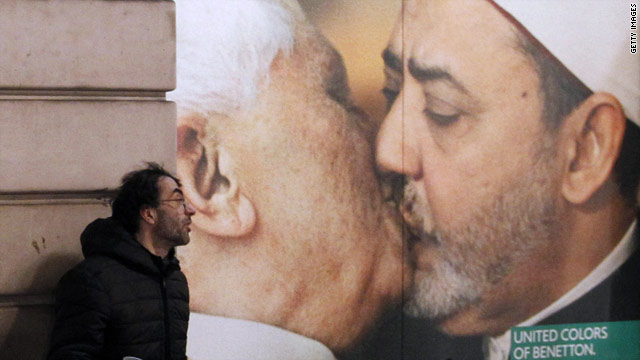 CNN: Benetton pulls ads featuring doctored photo of pope kissing imam
United Colors of Benetton announced Wednesday it is pulling an ad featuring a doctored picture of the pope kissing a male Muslim cleric on the same day the ad was unveiled in response to criticism.
@CNNBelief's follow of the day: The founder of lifenews.com, @stevenErtelt, provides consistent attention to pro-life issues.
Enlightening Reads: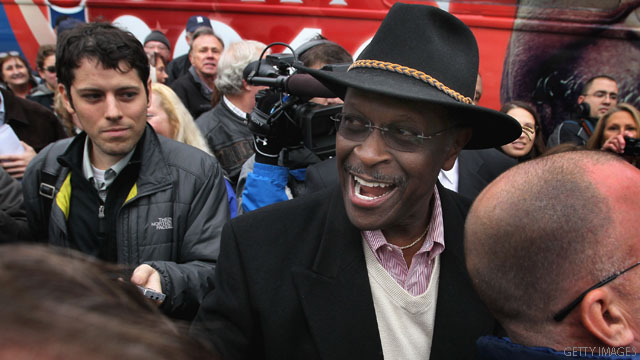 The Week: 10 politicians who say God told them to run: A slideshow
Herman Cain insists he's been called by God to join the race for the White House. He's hardly the first candidate to receive inspiration from above.
(Side note: check out this hilariously funny New York Magazine article, titled "God Caught Backing Multiple GOP Candidates for President")
LA Times: Chapman University ups its bid for the Crystal Cathedral
Chapman University has upped its bid for the bankrupt Crystal Cathedral to $59 million, almost $2 million more than the Roman Catholic Diocese of Orange, court documents filed Wednesday show.
Clerics and Queen gather to mark 400 years of Bible translation
The Queen, the Duke of Edinburgh and Prince Charles attend a service marking the 400th anniversary of the King James Bible at Westminster Abbey, London.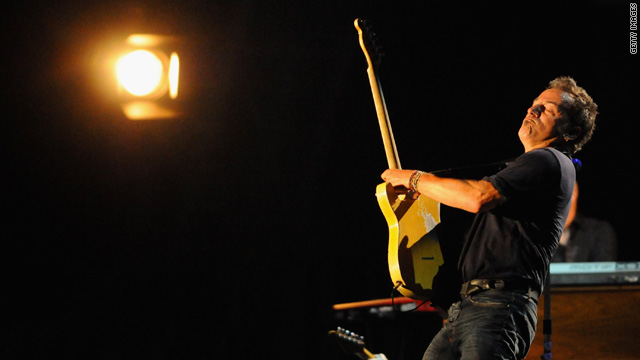 Workshop reveals the spirituality of Bruce Springsteen
Visitors to St. Barnabas Parish, Bayville, were led on a rock and roll journey through Scripture at the "Spirituality of Bruce Springsteen" workshop held Oct. 18. Father Kevin J. Keelen, pastor of the Ocean County parish, examined the musical legacy and faith of the singer songwriter. (Full disclosure – your humble author would link to just about anything Springsteen related.)
QUOTE OF THE DAY:
They went into Zuccotti Park being themselves, found each other as they actually are, and let that be the basis of their relationship.
That is what Imam Khalid Latif wrote about a couple he married during the Occupy Wall Street protest in NYC's Zuccotti Park. This may not come as a surprise to those who clicked through the Huffington Post's slideshow of religious artwork at Occupy protests.
Comment of the day:
I think this show is like any other reality t.v. show; it only shows a sampling of a community. Jersey Shore doesn't represent every Italian person just like the Housewife shows don't represent every housewife! It would be impossible do represent everyone.
– Jess responded to Aman Ali's idea that the new TLC show "All American Muslim's," only shows a small sampling of American Muslims.
Keep the comments coming…
In yesterdays piece, Ali wrote that anytime he hears about a TV show coming out that features Muslims, his initial reaction is almost always "Oh man, please don't suck. Please don't suck." According to Ali, TLC's "All American Muslims" doesn't meet that standard. People have engaged with this story all over the internet – it currently has over 1,500 comments.