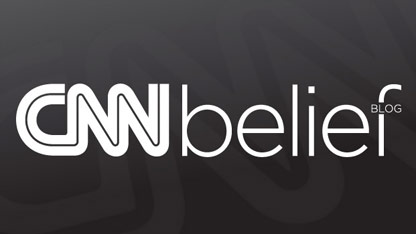 Here's the Belief Blog's morning rundown of the top faith-angle stories from around the United States and the world. Click the headlines for the full stories.
CNN: The gospel according to Herman Cain
In the race for the Republican presidential nomination, Herman Cain is not seen as a candidate who wears his faith on his sleeve. But those who know Cain describe him as a devout Christian who leans on his faith in times of hardship.
CNN: In video, White House shooting suspect calls himself 'modern-day Jesus'
Weeks before his arrest on a charge of attempting to assassinate President Barack Obama, an Idaho man taped a video pitch for Oprah Winfrey – expressing his contempt for government, offering secrets to solving global problems and proclaiming himself to be "the modern-day Jesus Christ."
@CNNBelief's follow of the day: @askmormongirl, aka Joanna Brooks, is an "unorthodox source" of information on Mormon life. She writes the blog "Ask Mormon Girl" and is a must-follow because of tweets, and posts, like this:
Tweet of the Day: Love & marriage edition: Is my Mormon hipster style wrecking my marriage chances? And how will my family deal if… http://askmormongirl.wordpress.com
Enlightening Reads:
Washington Post: Protests of Va. parish's move away from altar girls reflects wider Catholic debate
Mass had just begun at Corpus Christi Catholic Church when Jennifer Zickel, a Sunday school teacher, glanced at the church bulletin and saw something that made her sick to her stomach. Tucked in with announcements about a new electronic donation system and a church dinner at Margarita's Mexican restaurant was news that Zickel, the mother of two girls, had been dreading: Corpus Christi would no longer train girls to be altar servers.
(And with an update on this story, Richmond, Virginia's CBS 6 reports that a vigil was held Sunday at Corpus Christi Catholic Church.)
Crosswalk: New U.S. Security Measures Leave Iraqi Christian Refugees in Limbo
Hundreds of Christians fleeing persecution in Iraq have had their bid to resettle in the United States dashed by new security measures.
Catholic News Agency: Be 'light in Africa,' Pope tells bishop
"Be the salt of the African earth, blessed by the blood of so many martyrs – men, women and children, witnesses of the Christian faith even to the supreme gift of their lives!" said the Pope as he handed over his document after Sunday Mass in the Benin city of Conotou Nov. 20.
Quote of the Day:
Clearly this was a forum that Mitt Romney was not particularly comfortable with.
Republican presidential contender Rick Santorum suggestedSunday that Mitt Romney's absence at a Christian forum held in Des Moines a day earlier was because he may not have been completely at ease in an environment discussing his faith. Asked to elaborate, Santorum said he didn't think Romney would be comfortable in a setting that explores "why you believe what you believe and where that came from." Romney is a member of the Mormon faith.
CNN: My Take: 5 reasons Christians should love 'Twighlight'
Jane Wells, author of Glitter in the Sun: A Bible Study Searching for Truth in the Twighlight Saga, writes that the Twilight Saga has launched a firestorm of debate as to whether the vampire-human love story represents eternal love at its finest or glorifies misogynistic and abusive relationships. She presents five reasons that the first is true.
Join the conversation…
Just hours after Republican and Democratic aides confirmed to CNN that the so-called super committee will likely fail to reach a bipartisan deficit reduction deal, a religious coalition from the Christian, Muslim and Jewish communities held the vigil to urge Congress not to make budget cuts that would likely impact the poor. CNN's Bethany Crudele has this report.