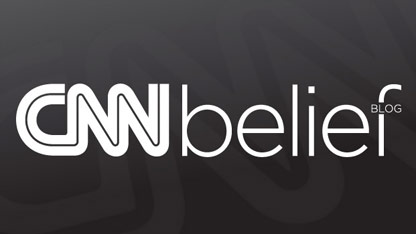 Here's the Belief Blog's morning rundown of the top faith-angle stories from around the United States and around the world. Click the headlines for the full stories.
By Dan Merica, CNN
From the Blog:
CNN: Santorum endorses profiling Muslims
Former Pennsylvania Senator Rick Santorum said at Tuesday's CNN National Security Debate that he would improve airport security by profiling, particularly Muslims and young men.
CNN: In season of giving thanks, signs that gratitude is back
A mother in Missouri updates her Facebook status with something she's grateful for each day. A doctor in Boston makes a gratitude list before bed. A priest in New York ends his day with thanks and reflection. They have never met. Their lives are very different. But all of them are grateful.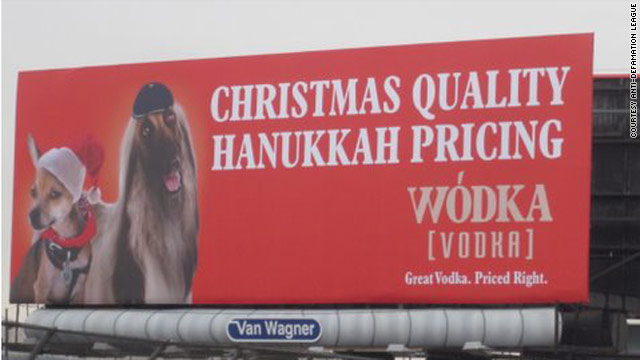 CNN: Vodka ad boasting 'Christmas quality' at 'Hanukkah pricing' to come down amid complaints
A vodka brand that claimed to represent "Christmas quality" at "Hanukkah pricing" will take down a New York billboard carrying the controversial slogan in response to complaints that the sign is offensive and promotes negative stereotypes.
CNN: Report tracks explosion of religious lobbying in Washington
Lobbying and advocacy by religious groups in Washington have exploded in recent decades, increasing fivefold since 1970 to become a nearly $400 million industry, a new Pew report finds.
Tweet of the Day:
From @TheGazetteKevin: Woman accused of using Bible to smuggle drugs into prison? Isn't this a common movie ploy?
(Yes, this is not a joke. In an effort to smuggle weapons, drugs and a cell phone into jail, a woman decided to use two bibles.)
@CNNBelief's follow of the day:
Kevin Flower, or @KMFlower, is CNN's Jerusalem Bureau Chief. Though many of the stories out of this bureau involve religion, Kevin and everyone at CNN Jerusalem has their finger on the pulse of the region's news.
Enlightening Reads: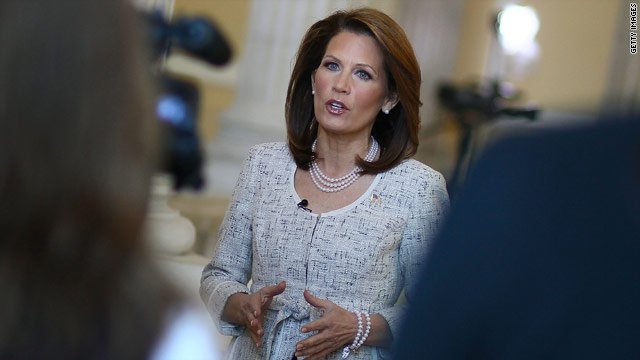 Christianity Today: Michele Bachmann: 'It's high time we have a mother in the White House.'
Bachmann told CT that following a move, the family now attends Rockpoint Church in Lake Elmo, Minnesota. Bachmann, who received her J.D. degree from Oral Roberts University, spoke with CT about her new church affiliation, charismatic ties, and why she believes it's time for the country to place a mother in the White House.
New York Times: Poll finds religion is early drag on Romney
Mitt Romney's Mormon faith will most likely cost him support in the primaries, but even Republicans with reservations about his religion would rally to his side in a general election against President Obama, according to a poll released Wednesday.
Christian Post: New Atheist Holiday Ads Accuse Christians of Intolerance
The American Humanist Association fired the most recent salvo by unveiling its third annual holiday public awareness campaign Monday. Titled "Bias Against Atheists Is Naughty, Not Nice," the nationwide media blitz runs until Monday and highlights alleged cases of discrimination against atheists and agnostics.
Quote of the Day:
My first foreign trip will be to Israel to show we care about them.
Republican hopeful Mitt Romney made this promise during CNN's National Security Republican Presidential debate on Tuesday. He said the only right course was to care about Israel.
Today's Opinion: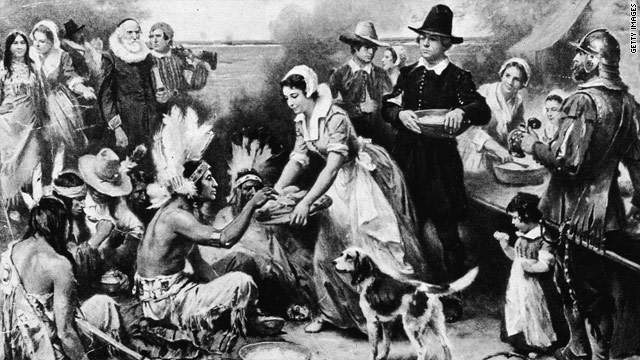 Stephen Prothero, a Boston University religion scholar, takes an interesting look at how the Puritans of New England celebrated Thanksgiving. "England's Puritans were by no means allergic to fun," writes Prothero.
And an enlightening read for the road…
A Missouri gelato shop owner has apologized for briefly posting a sign in his store window informing those in town for a convention of religious skeptics that they were not welcome at his Christian business.