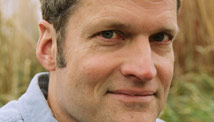 Editor's Note: Stephen Prothero, a Boston University religion scholar and author of "God is Not One: The Eight Rival Religions that Run the World," is a regular CNN Belief Blog contributor.
By Stephen Prothero, Special to CNN
One problem in this country is that Americans know too much about things they know nothing about.
A presidential candidate who got a D in economics presumes to tell the Chairman of the Federal Reserve how to conduct monetary policy. The wife of another presidential candidate says she knows precisely what her husband was or wasn't doing on his business trips. And atheists and believers alike claim certain knowledge on questions that are clearly beyond our ken.
It seems to me that the United States could use a little more of what philosophers refer to as epistemological humility — admitting what we do not know.
Socrates famously stated in Plato's "Apology" that he knew that he knew nothing, intimating that awareness of our own ignorance is the beginning of true wisdom. If so, true wisdom is in short supply in America today.
Take Penn State president Graham Spanier, who initially gave his "unconditional support" to his athletic director and his senior vice president for finance and business in the sex abuse scandal there. He called the charges "groundless," adding, "I have complete confidence in how they have handled the allegations about a former University employee."
Shortly thereafter, both officials stepped down, and each is now facing charges of perjury.
Or, take Jim Boeheim, a coach nearly as legendary in NCAA basketball as the recently fired Joe Paterno is in NCAA football. What did he do when allegations of sexual abuse surfaced nationally on November 17 against his long-time assistant Bernie Fine? Referring to one of Fine's accusers, Boeheim said, "It is a bunch of a thousand lies that he has told."
How did Boeheim know these allegations were false? Obviously, he did not. How could he possibly know what Fine did or did not do behind closed doors in hotel rooms or private homes?
But instead of admitting his ignorance, he said something truly unwise. Like so many other people in power before him, he ran to the defense of his friend.
After new allegations and new evidence emerged against Fine, who had served as an assistant coach for the Orangemen for 35 years, Syracuse fired him on Sunday. There are now investigations targeting Fine in both Syracuse and Pittsburgh, where his most recent accuser, Zach Tomaselli, claims that Boeheim's assistant tried to molest him in a hotel in 2002.
So now Boeheim is backtracking. In a statement released on Facebook, he called the most recent accusations against Fine "disturbing and deeply troubling." He said he was "very shocked because I have never witnessed any of the activities that have been alleged." And he called the University's decision to fire his assistant "appropriate."
Boeheim also said he regretted the statements he made earlier about this matter, admitting that he might have set back the investigation by inhibiting those he labeled liars from speaking their minds.
On Tuesday, in his first press conference since Fine's firing, Boeheim began, inappropriately, with a joke about how many reporters were in the room.  He then went on to demonstrate that he still doesn't get it. He didn't say, "I'm sorry." He didn't say he was wrong. And he certainly didn't say he was stupid.
There was one glimmer of hope, however, in an otherwise dark performance. In response to a question about his job status, Boeheim seemed to be inching toward some awareness of his own ignorance. "I do my job," he said. "What happened on my watch, we will see. When the investigation is done, we will find out what happened on my watch. We don't know what happened on my watch right now."
I understand why Boeheim initially came so forcefully to the defense of his friend. I also understand why Paterno at Penn State might have wanted to give his assistant, Jerry Sandusky, the benefit of the doubt in a parallel case now haunting Penn State. These same motivations, in my view, moved Roman Catholic clergy to cover up the sexual sins that have stained their Church for decades.
But sometimes leaders have to choose between being friends and being leaders. Sometimes they have to choose between being stupid and being wise. Jim Boeheim failed on both accounts in November. What he should have said was, "I don't know."
Fine says the accusations against him are "patently false in every aspect." Are they? I don't know. I wish Boeheim had been wise enough to admit the same weeks ago, when a little agnosticism could have done a lot of good.
The opinions expressed in this commentary are solely those of Stephen Prothero.