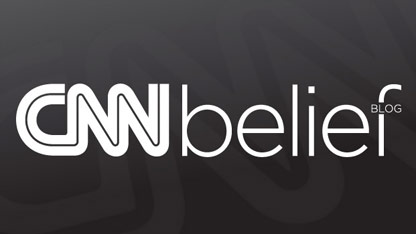 By Dan Merica, CNN
Here's the Belief Blog's morning rundown of the top faith-angle stories from around the United States and around the world. Click the headlines for the full stories.
From the Blog:
CNN: GOP candidates court Jewish Republicans
All but one of the Republican presidential candidates made their case to Jewish voters Wednesday, voicing their support for Israel and criticizing Iran while uniformly hitting President Barack Obama's strategy of appeasement on the world stage.
CNN: Perry hits Obama for war on faith, despite a ghost of 'holiday season' past
Rick Perry doubled down on his religion-based attack of President Barack Obama Wednesday, saying the president was preventing students from celebrating Christmas in schools. But just last year, Perry issued a holiday statement as governor of Texas that omits any mention of the Christian holiday.
CNN: Should nuns be on the pill?
Catholic nuns take a vow of chastity, so you might not think that any sister would need to be on birth control. But oral contraceptive pills have other uses besides preventing pregnancy; in fact, Catholic bioethicists say there is no inherent conflict in nuns (or any other Catholic) taking these very same substances for prescribed, therapeutic reasons, such as for treating heavy menstrual bleeding or endometriosis.
CNN: New Perry ad derides Obama's 'war on religion'
Rick Perry says that if he's elected president, he'll end what he calls President Barack Obama's "war on religion."
CNN: Islamic phone features 29 Quran translations; points to Mecca
What could possibly be more popular than the latest iPhone? An Indian company is hoping that among India's Muslims, it will be the new Quran mobile, a smartphone loaded with Islamic features.
CNN: Australian man faces 500 lashes in Saudi Arabia for blasphemy
Australia appealed for leniency after its citizen was sentenced Wednesday to 500 lashes and a year in prison by a Saudi Arabian court.
Tweet of the Day:
From @BostonJewishFilmFest: Is The Wizard of Oz more Jewish than Schindlers List?@tabletmag starts its Top 100 J Films list tabletm. ag/vsYu0f
@CNNBelief's follow of the day:
Patton Dodd, or @pattondodd, is the managing editor of patheos.com, a website that publishes insightful multi-faith stories and commentaries. Though Patton admits he tweets "infrequently," he is a great source of below the radar stories.
Enlightening Reads:
Huffington Post: Religion Stories of 2011 – The Top 11
In the final days of 2011 we pause to reflect on the year that has past - the good, the bad and the ugly. Here are the HuffPost Religion Top Stories of 2011.
Politico: Israel rift roils Democratic ranks
Two of the Democratic Party's core institutions are challenging a bipartisan consensus on Israel and Palestine that has dominated American foreign policy for more than a decade.
Catholic News Agency: Vatican's idea for day against Christian persecution draws praise
Religious freedom advocates are praising the Vatican's proposal to establish an international day against the worldwide persecution of Christians.
Religion Dispatches: BYU Skinny Jean Controversy: Sexism, Sizeism, or Standards?
The booting of a Brigham Young University-Idaho student from a university facility for wearing "skinny jeans" is provoking renewed discussion among Mormons about the religion's increasing emphasis on conservative dress standards.
Quote of the Day:
I thought that the next chapter in human history could be a chapter dominated by religious conflict or by religious cooperation. At some point, I decided I had to stop talking about it and I had to get active to bring about what I wanted to see in the world.
Eboo Patel said this in an interview with the team at Aslan Media. Patel is the founder and president of the Interfaith Youth Core, a group that works with students to bridge religious cooperation and understanding.
Today's Opinion:
New York Times: Joining a Dinner in a Muslim Brotherhood Home
If you want to understand the Islamic forces that are gaining strength in Egypt and scaring people here and abroad, let me tell you about my dinner in the home of Muslim Brotherhood activists.
Join the conversation…
CNN: Study: Some atheists with children attend religious services
Nearly one in five atheist scientists with children involve their families with religious institutions, even if they personally do not agree with the institutions teachings, a recent study says.