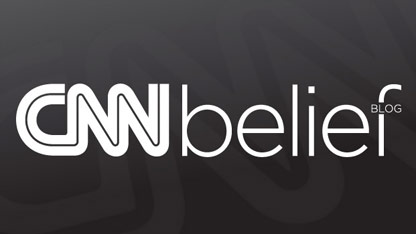 From the Blog:
Here's the Belief Blog's morning rundown of the top faith-angle stories from around the United States and around the world. Click the headlines for the full stories.
CNN: Tebow's success has commentators, fans discussing Gods role in football
While Tebow's unexpected success on the field has perplexed football commentators and fans alike, his faith and on-field success has led people to talk about belief, miracles and their impact on the sports world.
CNN: Newt Gingrich's faith journey: How a thrice-married Catholic became an evangelical darling
There's an e-mail war raging among some of the nation's leading evangelicals over whether Newt Gingrich has repented enough for his sins to be president. One recent skirmish was set off by an open letter urging Gingrich to give a major speech confronting his perceived moral stumbles, including an affair with his third wife, Callista, while married to No. 2.
CNN: The Obamas walk to church, reverend preaches understanding expectations
On a cold, brisk day in Washington, DC, the president and his family walked across Lafayette Park to attended services at St. John's Episcopal Church.
CNN: Lowe's pulls ads from 'All-American Muslim' after 'ordinary' portrayal protested
A TLC reality show offering a positive portrayal of Muslim life has come under protest and at least one advertiser has pulled its support.
Tweet of the Day:
From @Jesus_M_Christ: I think Dad loves @TimTebow more than me 🙁
Enlightening Reads:
Ask Mormon Girl: What's up with Mitt Romney's $10,000 bet? I thought Mormons weren't allowed to gamble.
Yes, it is true: Mormons aren't big gamblers, and somewhere in the handbook it says gambling is a no-no. But plenty of us put a few bucks in the office NCAA basketball pool, or play a few rounds of nickel slots when we pass through Vegas (which is, by the way, a historically Mormon town). Even a friendly $20 bet with a neighbor is nowhere near as serious a transgression as drinking a cup of coffee in the Mormon moral universe.
Examiner: American Athiests launch second winter billboard
The second billboard design was to be announced during Mike Huckabee's Fox News show, but Huckabee cancelled American Atheists president, Dave Silverman's appearance without reason. The second billboard however will launch as scheduled.
Vatican Radio: Pope Benedict: Look to the light of Christ not the light of commercialism
Pope Benedict began his Sunday at the Roman parish of Santa Maria delle Grazie where he celebrated Mass and underlined the importance of community spirit. He also referred to the season of Advent which was a theme he returned to back at the Vatican for the recitation of the Angelus.
Quote of the Day:
In the year 2011, do we live in a country where an entire minority demographic group in America can now merely be seen as a dehumanized 'topic' that can be the cause of a national corporation casually removing their commercials from a television show because of right-wing nativists trying to fan the flames of xenophobia?
Arsalan Iftikhar writes this in his recent post about Lowe's pulling their advertisements from the new TLC show "All-American Muslims." Iftikhar goes on to ask whether Lowe's would have done the same thing to Latinos, African-American, Jewish or gay people. In a press release, Lowes stated that "Individuals and groups have strong political and societal views on this topic, and this program became a lightning rod for many of those views. As a result we did pull our advertising on this program."
Today's Opinion:
New York Times: Americans: Undecided About God?
THE holidays are upon us again — it sounds vaguely aggressive, as if the holidays were some sort of mugger, or overly enthusiastic lover — and so it's time to stick a thermometer deep in our souls and take our spiritual temperature (between trips to the mall, of course).
Join the conversation…
CNN: A Christmas fight: Christmas trees vs. holiday trees
A tree lies at the root of discord this holiday season. During the National Christmas Tree Lighting, President Barack Obama spoke in no uncertain terms about the Christian nature of the holiday season, and he didn't hesitate to use the word Christmas.