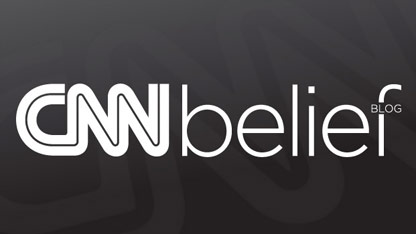 Here's the Belief Blog's morning rundown of the top faith-angle stories from around the United States and around the world. Click the headlines for the full stories.
From the Blog:
CNN: Pope confirms plans to visit Mexico, Cuba
Pope Benedict XVI confirmed plans Monday to visit Mexico and Cuba before Easter.
CNN: 'God particle' coming into focus
Gossip isn't just for teenage girls – scientists spread rumors, too. Physicists are giddy about an announcement that will come from the European Organization for Nuclear Research (CERN) on Tuesday at 8 a.m. EST, although the details remain tantalizingly secret.
Belief on Air:
The Belief Blog's Co-editor Dan Gilgoff offered his expertise on Newt Gingrich's faith journey to a Joe Johns package that aired on Monday's Situation Room with Wolf Blitzer. Speaking about Gingrich's courting of evangelical voters by singing a pledge to uphold their values and stay faithful to his wife, Gilgoff said:
What was really surprising about his response is he apologized for his past behavior, he admitted to what many consider to be immoral behavior, and what I have been really impressed with is the number of evangelical leaders I have talked to recently who say that kind of apology, that kind of repentance has really made a tremendous difference for them.
Here is the whole package:
Tweet of the Day:
From @wqad: Five Monmouth sorority girls could face criminal charges after police say they stole a nativity scene. (Here is the story)
CNNBelief's follow of the day:
@GetReligion is the twitter handle associated with the blog under the same name that "critiques the mass media's coverage of religion news." Though Get Religion does critique religion news coverage, it is also a good gauge of what stories are trending in that area.
Enlightening Reads:
Jewish Journal: In tough times, relying on the Jewish community for help
In August, in the heat of the summer, a Boston-area mother of three began to worry about how she would pay for Chanukah gifts. Across the country in San Francisco, a 33-year-old Russian-born mother of six said that thinking about this Chanukah made her cry.
Religion News Service: St. Louis church channels anger over Pujols for good
"We heard people were burning their Pujols jerseys, and someone said, 'Why don't we ask them to donate the jerseys, and we'll give them away?'" said the Rev. Matt Miofsky, the pastor of the United Methodist church.
Religions Dispatches: Atheist Scientists in Church
In Monopolizing Knowledge, Hutchinson engages scientism, which he defines as "the belief that science, modeled on the natural sciences, is the only source of real knowledge." This erroneous view, held by many inside and outside the sciences, "is at least indirectly responsible for the apparent friction between science and religion that many see today."
Catholic News Service: 'You Are Not Alone' Hispanic Bishop Tell Immigrants
An emotional pastoral letter to immigrants from the U.S. Hispanic and Latino Catholic bishops offers love, encouragement, welcome, sympathy and assurance that "you are not alone or forgotten."
BBC: Saudi woman executed for 'witchcraft and sorcery'
A statement published by the state news agency said Amina bint Abdul Halim bin Salem Nasser was beheaded on Monday in the northern province of Jawf.
Quote of the Day:
So I think for Christian conservatives to come out now and say, 'alright well we're going to support Newt Gingrich,' when you still have people that have their personal lives and their professional lives in order, I do think that then rings kind of like, 'well we just want to be with a political winner,' so I think that charge would stick now.
Tony Perkins, president of the conservative Family Research Council said this to radio host Janet Mefferd on Friday. The thrice married Gingrich is trying to court evangelical voters and did so today by sending Iowa Religious Right leader Bob Vander Plaats a commitment to stay faithful to his wife.
Today's Opinion:
CNN: My Take: Confessions of a Tebow convert
Stephen Prothero writes until this weekend he was an agnostic when it came to Tim Tebow. As America's cultural warriors debated the virtues and vices of the Denver Broncos' miracle-working quarterback, he wries, he played the role of the disinterested academic. Things changed on Sunday for Prothero.
Join the conversation…
CNN: Tebow's success has commentators, fans discussing God's role in football
Tim Tebow led his team to another come-from-behind victory Sunday, this time against the Chicago Bears. He has now won seven out of eight games as the Denver Broncos' starting quarterback, all the while unabashedly preaching his devout faith in God.