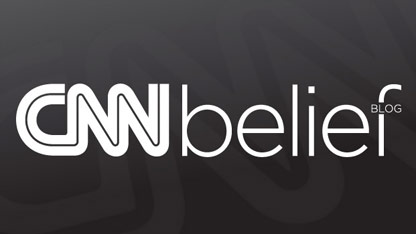 By Dan Merica, CNN
Here's the Belief Blog's morning rundown of the top faith-angle stories from around the United States and around the world. Click the headlines for the full stories.
From the Blog:
CNN: In outrage over Lowe's controversy, moderation is drowned out
Almost anyone with an opinion, from bloggers to commentators and Twitters users, aired diverging views. And though the viewpoints getting the most coverage were from those with the biggest platforms, there is growing sentiment online that what Lowe's did was wrong but allowable.
CNN: Famed Hasidic reggae star sheds the Hasid part?
Think Matisyahu, and there's an image: A man in a long beard, sidelocks and a skullcap – an obviously and deeply religious man who became a music sensation, blending reggae and hip hop with the most traditional of Jewish themes. But hear that record scratching to a stop? The man behind the music issued a big statement Tuesday, when he blasted over Twitter the image of who he is now, thanks to a razor.
CNN: Bush aide finds forgiveness and a second career
Tim Goeglein never expected to see the president again, let alone get called into the Oval Office, because he committed the ultimate Washington sin – he betrayed the boss.
CNN: Gingrich promises 'personal fidelity' in pledge
Newt Gingrich stepped up his efforts to appeal to evangelical Christian voters in Iowa Monday by promising in writing to "defend and strengthen the family."
CNN: Police raid in Pakistan finds chained students at religious school
Police in Pakistan raided an Islamic religious school Monday and found 50 students chained to one another and being held in an underground room.
CNN: Sandusky's pastor stands by him through sex abuse crisis
As former Penn State coach Jerry Sandusky faced his accusers on Tuesday for the first time since he was indicted on child sex abuse charges, his pastor of 20 years was at the courthouse.
CNN: Walkway to sensitive religious sites in Jerusalem is closed
A pedestrian walkway that leads to a religious site sacred both to Jews and Muslims has been closed under an order from the Jerusalem municipality, according to city officials.
Tweet of the Day:
From @r2the: Woke up, read this, now crying. RT School pulls Hindu song from holiday concert after parent complains http://huff.to/u6rbUo
Enlightening Reads:
Washington Post: Newt Gingrich and religious conservatives: A marriage of convenience
The latest polls show a surging Newt Gingrich winning substantial support among white evangelical voters, the key voting bloc in the upcoming Iowa Caucuses. Those same voters, who comprise the core of the religious right movement, powered former minister Mike Huckabee to a Corn State upset in 2008.
Christian Post: Churches 'Essential' to Fighting Child Homelessness, Expert Says
Churches are "essential" to the success of antipoverty programs, says an expert on poverty and child homelessness.
America: After U.S. departure, a shaky Christmas present for Iraq Christians
The good news, of course, for America is that U.S. troops are returning home and the costly adventure in Iraq drawing to a close. According to the timetable endorsed by Iraq and the United States, virtually all U.S. troops should be on their way home by the end of December.
Catholic News Agency: State board rejects legal complaint against archdiocese pro-marriage DVD
The Archdiocese of St. Paul and Minneapolis did not violate state campaign laws by mailing a DVD on marriage to 400,000 Catholics before the 2010 election, Minnesota's Campaign Finance Board ruled Dec. 8.
New Yorker: The Attack on "All-American Muslim"
The show has become the target of an ugly campaign by a group called the Florida Family Association, which calls it "propaganda that riskily hides the Islamic agenda's clear and present danger to American liberties and traditional values." That someone, somewhere, would yell at the television when presented with images of Arab-Americans getting married or ready for school or running a football practice is sad, but might not be surprising.
Quote of the Day:
Your eccentric battle strategy has got animal rights groups quite concerned, Major.
Al-Shabaab, the Somali Islamist militant group with al Qaeda links has gained nearly 3,000 followers since it began tweeting quips like this one directed at a Kenyan army spokesman. The spokesman had tweeted about bombing concentrations of donkeys that were allegedly moving weapons for the insurgents, so Al-Shabaab decided to engage the enemy… on Twitter.
Today's Opinion:
Huffington Post: The Challenge of Christmas
The Christian challenge of Christmas is this: justice is what happens when all receive a fair share of God's world and only such distributive justice can establish peace on earth. But how can we ever agree on what is fair for all? Hint: ask what is fair - in first or 21st century–of the 99 percent of earth's people and not of the 1 percent.
Join the conversation…
CNN: My Take: Is 'All-American Muslim' begetting all-American bigotry?
Imagine for a moment that a major American corporation decided to remove its commercials from a reality television show highlighting the everyday lives of Latinos, African-Americans, members of the LGBT community or Jewish Americans because of coordinated letter-writing campaigns from right-wing organizations.