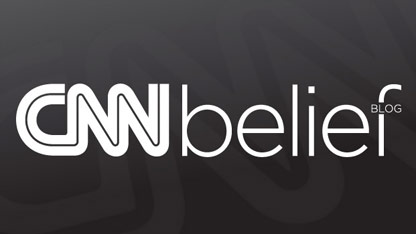 By Dan Merica, CNN
Here's the Belief Blog's morning rundown of the top faith-angle stories from around the United States and around the world. Click the headlines for the full stories.
From the Blog:
CNN: Occupy 2.0? Church leaders join movment
A group of African-American church leaders announced Wednesday their intention to join ranks with the Occupy movement in the nation's capital, bolstering what some consider a mutual message of condemning income inequality and social injustice.
CNN: Young Egyptians use Facebook, coffee to bring religions together
A group in Cairo is using a Facebook page to unite Egypt's different religions at a local coffeehouse in the upper-class suburb of Maadi.
CNN: Key Gingrich staff member departs over Mormon comment
Craig Bergman, Iowa campaign director for GOP presidential front-runner Newt Gingrich, stepped down from his role Tuesday amid reports he made a controversial comment about Mormonism.
Two Video Thursday:
Enlightening Reads:
New York Times: Have Evangelicals Lost Their Sway?
Evangelicals in Iowa are stumped: The two leading candidates in the G.O.P. primary are a Mormon and a twice-divorced Catholic. Is this a sign that evangelicals have lost influence in the Republican Party?
Sojourners: Catholic Bishops: Unemployment Benefits are Pro-Life
The U.S. Conference of Catholic Bishops (USCCB) released a letter to Congress on Monday concerning unemployment benefits. Bishop Leonard Blaire of Toledo, Ohio, the letter's signatory, makes the argument that unemployment benefits are a "right to life" or pro-life issue.
Slate: What's the Difference between a Religion and a Cult? And where does Mormonism fit in?
Newt Gingrich's Iowa campaign director resigned on Tuesday, after reportedly referring to Mormonism as a "cult." Would Mormonism count as such by any scholarly definition?
The start of a year in review…
USA Today: Rick Perry ties pope, doomsday prophet in poll
Rick Perry, now prancing about the woods touting he's "Strong" on religion, as his ad is called, is one of three newsmakers in a virtual tie for the Religion Newsmaker of the year voting by Religion Newswriters Association.
Washington Post: Bin Laden's death rated top religion news story
The death of Osama bin Laden and the reactions it produced among people of faith was rated the No. 1 religion news story of 2011 by the nation's leading religion journalists.
Quote of the Day:
We don't think of it as a discrepancy. To us, if you have no faith, you are atheist. The word 'atheist' has such negative connotation, that many people don't like to label themselves that way… Being without a god belief makes you an atheist. Agnostics are atheists, for example, since they don't have a god belief.
Shellie Brighton, president of the Seattle Atheists, defended an ad her organization ran that claimed 25 percent of Washingtonians are atheists by saying the above. According to Brighton, though many people don't identify as atheists, due to a stigma, many atheists don't identify themselves as such.
Today's Opinion:
Huffington Post: If Tim Tebow were Muslim, would America still love him?
The phenomenon that is Tim Tebow has extended outside the realms of the gridiron and into pop culture. Does he have God on his side? Would America love him if he was just as conservative and just as vocal, yet a member of the Islamic faith?
Join the conversation…
CNN: Jesus toasters selling briskly
This holiday season, Galen Dively, a Vermont entrepreneur, is capitalizing on the hunger for Jesus crust.