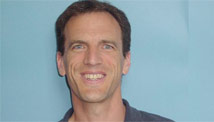 Editor's note: Arri Eisen, PhD., is professor of pedagogy at Emory University's Center for Ethics, Department of Biology, and Graduate Institute of the Liberal Arts.
By Arri Eisen, Special to CNN
A referendum that would have restricted in vitro fertilization in Mississippi, disagreements on the causes of global warming, the question of how to allot health care resources for desperate cases at the beginning or end of life.
Many of today's headlines and hyper-polarized political debates happen at the borders of science and society, especially where science meets ethics and religion.
At the same time, in at what first appears to be in an unrelated domain, President Barack Obama and others call for more and better science education in America to compete in innovation with rising giants India and China. This at a time when American science literacy appears to be decreasing, and even students who like science drop like flies from that pursuit once they hit college and its huge introductory lecture courses.
Is it possible that rethinking the ethical calculus of how we teach science could enhance the pool of future scientists and enrich the quality of conversation around controversial issues?
What's the connection? Well, from kindergarten on we often teach science as a body of information not relevant to anything going on in the world. This is a cell and these are its parts; memorize them and their functions. This is the human body and these are the different systems of which it is composed.
Such facts are important, but without a meaningful context (cell functions gone awry can cause cancer; all the body systems talk to each other, so depression can affect your cardiovascular system) such information has little real substance and is poorly retained.
This approach violates the first rule of good teaching: Integrate the information into your students' lives and worldviews, including those based in religion or ethical systems, and translate it into something they can connect with and use. Science has an especially rich and often fraught role to play in society; if we don't at least acknowledge this we imply it is unimportant.
Not surprisingly, studies show that when teachers do integrate science knowledge into students' lives, the students learn the science better.
But rather than incentivize teaching innovation that would allow science educators to discuss religion and ethics –- for example, creationism in light of evolution and vice versa, or the scientific and ethical implications of stem cells and in vitro fertilization – many teachers are afraid to even mention these issues, despite their importance, for fear of losing their jobs.
The classic example is the public school biology teacher without tenure who, understandably, finds it much easier to skip any discussion of evolution because of its potential controversial nature. This would be OK except for the small detail that evolution is the fundamental, underlying principle of all biology.
I teach biology at a private university. When I ask students in my cell biology course, "How many of you believe in evolution?" almost all of them raise their hands. When I ask them, "How many of you think something in addition to evolution accounts for humans being on earth as we now exist?" almost all of them raise their hands.
Two inconsistent thoughts coexist without an attempt to reconcile or integrate them. It is this kind of dissonance of fundamental beliefs and science that good education should address and help explore, and certainly not ignore. Only when science educators can proactively engage all societal elephants in the room and illustrate science's relatively limited power will two vitally important things happen:
First, as they are forming their beliefs — whatever they may be — students will be aware of the nature of science and its relation to complex ethical and religious issues. That means they'll better appreciate different types of evidence and will be more likely to argue from and about that evidence rather than from emotion. Second, more students initially interested in science will continue to pursue it through college because they will better see its value and importance to the big issues and will learn science better.
How to accomplish this? How to break the vicious circle? One way is to frame the benefits differently — economic competition and innovation, national security, improved learning, or more substantial political debate — for different constituencies. For example, perhaps a politically conservative, religious audience might appreciate the importance of good science education through the lens of its importance to the economy or national security.
Another break in the circle is to help teachers learn how to teach science in context more effectively. I often find that simply acknowledging the ethical or religious issue relaxes students; a few others  have explored approaches for better integration of these issues.
In my cell biology course, we investigate the biology and chemistry of a cell surface receptor that helps induce good feelings in us when it binds to a chemical compound found in incense; this may help explain why so many different cultures and religions have independently evolved the use of incense in their ceremonies and rituals.
We discuss the detailed cellular and molecular biology of the research in the context of ritual; the students report this opens a door that's usually closed between those two sides of their minds. Religious students, who say they often feel their beliefs are ignored or belittled on campus, find this discussion especially welcome and thought-provoking.
High school educators in Wisconsin showed that students who read original texts from Darwin and intelligent-design scholars, and discussing those texts, critically learned evolution better (without rejection of other worldviews) than those taught it in the traditional didactic manner. Teaching potentially controversial science can work if done in an interactive, engaging fashion and in a rich historical and societal context.
Clearly, there are a multitude of reasons for America's polarized politics and decreasing science literacy and innovation that go beyond just teaching science better. But sometimes a little creative wrestling with and engagement in systems and programs that already exist can make a difference.
Once I offered the opportunity for anyone in the cell biology course to simultaneously take a seminar course focusing on the societal and ethical implications of the biology discussed in the cell course. Half the biology class wanted to enroll in the seminar.
A dozen students — all future scientists and health care workers — wound up in the course, representing seven different religions and traditions, from Christianity to Jainism to Judaism.
Students were amazed so many of their peers took religion seriously, and those students tell me that the conversations and debates we had in the course, together with the seminar, resonate to this day. Many say science is now woven together with ethics and religion in their minds; they can't think about biology without thinking about its meaning in the greater context.
The opinions expressed in this commentary are solely those of Arri Eisen.