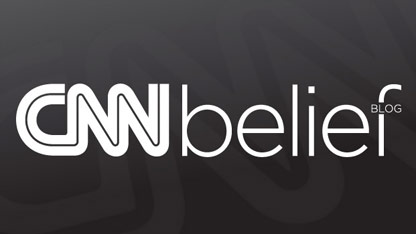 By Dan Merica, CNN
Here's the Belief Blog's morning rundown of the top faith-angle stories from around the United States and around the world. Click the headlines for the full stories.
From the Blog:
CNN: Gingrich vows to be faithful to wife
CNN's John King talked with Pastor Jim Garlow of Skyline Church in La Mesa, California and Richard Land, the head of the Southern Baptist Convention's public policy arm, about morality and the role of religion in the GOP race for 2012.
CNN: TV show causing Islamophobia backlash?
TLC's reality show "All-American Muslim" is sparking controversy. HLN's Dr. Drew spoke with human rights lawyer Arsalan Iftikhar, conservative commentator Pamela Geller, and Catholic League president Bill Donohue about the show.
CNN: Poll: Bin Laden tops religion news in 2011, tie for top newsmaker
The killing of Osama bin Laden was voted the top story of the year by the Religion Newswriters Association, beating out Rep. Peter King's hearing on the radicalization of U.S. Muslims and Catholic Bishop Robert Finn's failure to report the suspected abuse of a child.
Tweet of the Day:
From Atheist News (@realanews): We love Hitch. A dark day for us all…
(Explanation: Christopher Hitchens, an author and journalist who described himself as an atheist and was championed as a defender of the "New Atheism" movement, died on Thursday due to pneumonia resulting from complications with esophageal cancer. Vanity Fair, one of the many publications that Hitchens contributed to, described him as an "incomparable critic, masterful rhetorician, fiery wit, and fearless bon vivant.")
CNNBelief's follow of the day: Mark Oppenheimer, or @markopp1, is a New York Times religion columnist whose work has been featured regularly on the Belief speed read. His latest was an insightful piece on how faith and family values are at the center of an election where neither front runner is Protestant.
Enlightening Reads:
Religion Dispatches: Five Social Media Trends that are Reshaping Religion
Over the past couple years, religionistas of all sorts have attempted to navigate a new media landscape in which old constructions of religious authority, identity, and practice are changing almost by the minute. This surely marks the beginning something of a Second Coming of religion in digitally-integrated form.
Catholics News Agency: US bishops' campaign draws attention to domestic poverty
The U.S. bishops announced the launch of a renewed media effort to promote a better understanding of poverty in America.
Christian Post: Clinton Leaves Out Blasphemy, Apostasy Laws in Religious Liberty Speech
Secretary of State Hillary Clinton made a speech Wednesday in Washington, D.C., that focused on protecting freedom of speech and religion at a conference on international religious liberty.
Newstalk ZB: Jedi knights top 15,000 in Czech census
More than 15,000 Czechs follow the faith of the Star Wars movies' Jedi knights, they have told the official census, while half of the country's 10.5 million people declined to list any religion.
Jewish Daily Forward: Brooklyn D.A. Refuses To Name Child Sex Abusers
Law enforcement officials, legal experts, advocates and politicians have questioned why Brooklyn's District Attorney arrested 85 Orthodox adults on child sex abuse charges but refuses to release their names.
Quote of the Day:
The first thing I do when I get up: check the U.S. Geological Survey website for earthquakes and volcanoes. Then I check the observatories. Then I check the space weather.
Yes – you read that right. Lonny Sundvall, who is not a seismologist or volcanologist, acts like one every morning. Why, you may ask? Because Sundvall is part of a growing group of people who are paying close attention to ancient Mayan predictions that, in their opinion, prove catastrophic disasters will change life on earth in 2012.
Today's Opinion:
CNN: My Take: Pulling 'All-American Muslim' ads is bad business
What may come as a surprise to Lowe's CEO Robert Niblock is that by taking a stand against our community, he is losing the business of a massive force in the American economy. American Muslims are more than 7 million strong and growing and have the buying power of between $170 billion and $200 billion annually.
CNN: My Take: The case for including ethics, religion in science class
A referendum that would have restricted in vitro fertilization in Mississippi, disagreements on the causes of global warming, the question of how to allot health care resources for desperate cases at the beginning or end of life. Many of today's headlines and hyper-polarized political debates happen at the borders of science and society, especially where science meets ethics and religion.
Join the conversation…
CNN: Christian publisher pulls 'Cancer Awareness Bible' over abortion concerns
A Christian publisher is withdrawing copies of the "Breast Cancer Awareness Bible," from stores because the Bible helped raised money for the Susan G. Komen Foundation, which contributes to Planned Parenthood.