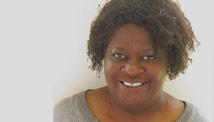 Editor's Note: Tangela Ekhoff is an inspirational speaker, comedy performer and ordained elder in the Presbyterian Church, U.S.A. She blogs about marriage, motherhood and life in Oklahoma at Homegirl on the Range.
By Tangela Ekhoff, Special to CNN
(CNN) - For my husband and me, the crown jewel of success as parents is the shrieks and wanton joy that come when our children open presents on Christmas morning. It's enough to breach the dams in my eyes. Every year, my husband (the better shopper) picks one big-ticket gift for our boys, the one we call "the Showstopper!"
The Showstopper is the present that is either No. 1 on their wish list or the one they didn't even know they wanted, until they make confetti of the shiny paper that conceals the happiness wrapped inside. The Showstopper is THE gift. It's so awe-inspiring that it causes an intermission to present-opening and signals the point when the boys forsake all other gifts to play with the Showstopper. Last year, it was Chuck the Talking Dump Truck.
This year, there will be no Showstopper.
I wish I could say we are avoiding the Showstopper out of solidarity for Americans who are too poor to afford Christmas. I wish we were that socially conscious. This year, the Showstopper will not be part of the Ekhoff family Christmas, because this year, we are the poor.