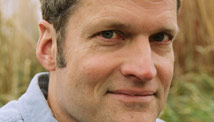 Editor's Note: Stephen Prothero, a Boston University religion scholar and author of "God is Not One: The Eight Rival Religions that Run the World," is a regular CNN Belief Blog contributor.
By Stephen Prothero, Special to CNN
(CNN)–My love/hate relationship with Christopher Hitchens started when I read "God Is Not Great." Before that, he was a hero of mine. I loved his slashing style, his intelligence, his learning, his self-possession and, above all, his passion. But I hated this book.
So I panned it in the "Washington Post." "I have never encountered a book whose author is so fundamentally unacquainted with its subject," I wrote, before taking Hitchens to task for demonstrating one of his own pet themes: "the ability of dogma to put reason to sleep."
I panned the book because I knew Hitchens could take it, and because he deserved it. But what really motivated me was disappointment. I had disagreed with him before, of course. But in every other case I had the sneaking suspicion he knew more than I did about the subject. And even if he didn't, I didn't care, because he was always so much fun to read.
(Did he really call Mother Teresa "a lying, thieving Albanian dwarf"? Yes, in a book called "The Missionary Position: Mother Teresa in Theory and Practice.")
Everyone has a blind spot, however, and for Hitchens it was religion. I remember being confused when I began reading "God Is Not Great," chiefly because I agreed with virtually everything he was saying. Of course, religious institutions have visited all manner of horrors on humanity. Of course, theological writing is often literally incredible. And yes the whole enterprise can be poisonous.
But what I finally saw was that Hitchens wasn't really dynamiting, as he believed, the whole world of "religion." He was just blowing up, over and over again, his little corner of a little vacant lot in his own little neighborhood and imagining he was leveling Mecca and Rome.
The problem with Hitchens' writing on religion is that he did what many preachers do; he let his emotions get the best of him, and then he started preaching to the choir. In the process, he helped to lead a whole generation of New Atheists down a rabbit hole of their own imagining.
Inside that fantasy world, the atheists are always the smartest boys in the class, and around every corner there is a new religious sin to sneer and chuckle at. In the real world, there are millions of intelligent Christians and Muslims, Hindus and Jews sneering and chuckling at precisely the same stuff. The criticism of religion begins, believe it or not, with embarrassment in the pews.
After my review of "God Is Not Great" appeared, there were various efforts by various people to arrange a debate. I don't know what I think about God, and I'm not in any hurry to clarify the matter. But I would have welcomed the opportunity to joust with Hitchens on the vices and virtues of religion. Do his critiques apply to Buddhists and Daoists, for example, or to Christians for whom Christianity is something you do on Easter and Christmas, and Hindus for whom Hinduism is something you do when you are getting married or starting a new job?
There was an offer to appear with Hitchens on some show involving Roseanne Barr. I declined. For some reason I didn't think that talking over her was going to make for good conversation.
Then there was an event involving the two of us set for November 2010 in New York. But Hitchens got sick and had to cancel at the last minute.
It would be fun to rip Hitchens here. It might even qualify as a tribute of sorts, since he had a well deserved reputation for speaking ill of the dead. He called televangelist Jerry Falwell "an ugly little charlatan" just after his passing, adding acidly that "if you give Falwell an enema, you could bury him in a matchbox." But I do not come to bury Hitchens.
I have been doing some research recently on Thomas Paine, whose "Common Sense" (1776) may well be the most influential piece of writing in U.S. history (second, I say, to "Uncle Tom's Cabin" by Harriet Beecher Stowe). Paine died penniless and disgraced, however, largely because he decided to air his religious heterodoxy in "The Age of Reason" (1794-95).
Paine and Hitchens share much. Each bravely rejected the religious orthodoxies of his time, and did so publicly and without equivocation. Each wrote in a fighter's style intended both to cut and to bleed. So it did not surprise me to come across a 1987 essay in which Hitchens calls Paine "the greatest Englishman and the finest American."
Hitchens, who was born in England but made America his home, was a pretty great Englishman and a pretty fine American himself. He will always be one of my favorite writers, and I am missing him today a lot more than I imagined I would.
But he didn't know the first thing about religion, so whenever he wrote or spoke about it he made himself look stupid. I suppose I should give him credit for that. It's not an easy thing to do.
The opinions expressed in this commentary are solely those of Stephen Prothero.