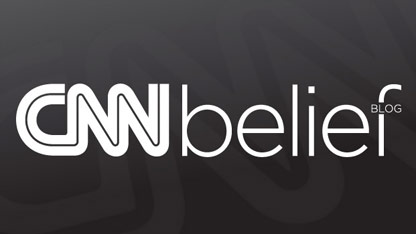 By Dan Merica, CNN
Here's the Belief Blog's morning rundown of the top faith-angle stories from around the United States and around the world. Click the headlines for the full stories.
From the Blog:
CNN: My Take: An evangelical remembers his friend Hitchens
More than bad food, however, he disliked unintelligent conversation. "What do you think about gay marriage?" He didn't wait for a response. "I don't get it. I really don't. It's like wanting the worst of both worlds." He drank deeply of his whiskey. "I mean, if I was gay, I would console myself by saying, 'Well, I'm gay, but at least I don't have to get married.'" That was classic Hitch. Witty. Provocative. Unpredictable.
CNN: 'Tebowing' leads to teens' suspension
Four student athletes were suspended after encouraging several others to do the 'Tebow' prayer pose, blocking a hallway in school.
CNN: Thousands of children abused in Dutch churches over 65 years, inquiry says
Thousands and thousands of children suffered from sexual abuse in the Dutch Roman Catholic Church over more than six decades, and about 800 "possible perpetrators" have been identified, an independent Commission of Inquiry said Friday.
CNN: 'A great voice falls silent': Christopher Hitchens tributes pour in on Twitter
"My chief consolation in this year of living dyingly has been the presence of friends," wrote Christopher Hitchens in June before his death Friday from complications of esophageal cancer at the age of 62.
Tebow satirized on SNL:
The comedians on NBC's Saturday Night Live pulled no punches when the satirized both Tim Tebow's success and his devout faith in God. The scene opens in the locker room when Tebow is addressing the team after this weeks game against the Chicago Bears. "And also, I've got to thank the most important person in my life, my lord and savior Jesus Christ, because I could not do this without him," enthusiastically said the Tebow character. "Thank you Jesus!" All of the sudden, the locker room doors open and Jason Sudeikis playing Jesus enters the room in. Let us know what you think.
Tweet of the Day:
From @jaweedkaleem: Kim Jong-il considered Christianity to be "on of the greatest threats to his power" http://bit.ly/vOiV2P
(Explainer: North Korea's longtime leader Kim Jong Il, the embodiment of the reclusive state where his cult of personality is deeply entrenched, has died. He was believed to be 69. Regarded as one of the world's most-repressive leaders, Kim Jong Il always cut a slightly bizarre figure. His diminutive stature and characteristically bouffant hair have been parodied by some in the West.)
Enlightening Reads:
New York Times: Russian Orthodox Church Asserts Role in Civil Society
Just over 20 years ago, any religious education outside church walls was still banned in the Soviet Union. Today, churches are being built on state university campuses, theology departments have opened around Russia, and the Russian Orthodox Church has built its own educational network with international contacts and even become something of a model for the secular system.
ABC News: Perry Urges Worshipers to Disregard 'Politically Correct Police,' Take Faith into Public Arena
Texas Gov. Rick Perry urged churchgoers today to ignore the "politically correct police" who believe separation of church and state does not allow for faith to be present in the public arena, telling the churchgoers they are "biblically charged" to take their faith into the public sphere.
Christian Post: 5,000 Christians Attend Rally to Support Nativity at Texas Courthouse
An estimated 5,000 people showed up for a rally Saturday in Athens, Texas, to support a Nativity display in opposition to an atheist group that had requested the county remove the display.
The Guardian: Bid to evict St Paul's protest camp begins at high court
The City of London Corporation has lost control of St Paul's Cathedral, the high court will hear on Monday, with members of an activist camp "setting rules and policing behavior" in the churchyard. A trial, lasting up to four days, will determine whether Occupy London protesters can stay on the land outside the building or not.
Quote of the Day:
I'm scared about that. We have a weak government that can't protect us. The Americans should have stayed longer, until security is better.
Father Immanuel Dabaghian of the Church of the Virgin Mary in Baghdad is concerned about how both the American's leaving and his steadily emptying pews means the end to his church.
Today's Opinion:
CNN: My Take: My love/hate relationship with Hitchens
My love/hate relationship with Christopher Hitchens started when I read "God Is Not Great." Before that, he was a hero of mine. I loved his slashing style, his intelligence, his learning, his self-possession and, above all, his passion. But I hated this book.
Join the conversation…
CNN: My Take: Being poor on Christmas
Tangela Ekhoff, an inspirational speaker and ordained elder in the Presbyterian Church, U.S.A., discusses both the difficulties of being poor at Christmas. "Every year, my husband (the better shopper) picks one big-ticket gift for our boys, the one we call 'the Showstopper'…" writes Ekhoff. "This year, there will be no Showstopper."