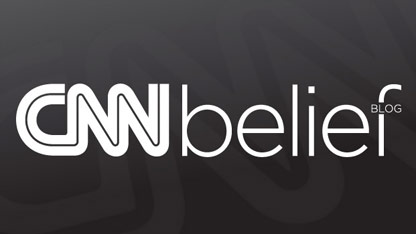 By Dan Merica, CNN
Here's the Belief Blog's morning rundown of the top faith-angle stories from around the United States and around the world. Click the headlines for the full stories.
From the Blog:
CNN: Two Muslim religious leaders sue airlines for discrimination
Two Islamic religious leaders from Tennessee filed a lawsuit against two airlines Monday, claiming they were discriminated against and not allowed to fly on a plane in May because of the way they looked.
CNN: Christianity goes global as world's largest religion
Christians are by far the largest religious group on the planet, and the religion has gone truly global over the past century, according to a new report out Monday, which finds some of the world's biggest Christian communities in surprising places.
Tweet of the Day:
From @rzollAP (Rachel Zoll): #Obama's top Jewish fundraisers sticking with him @jdforward reports bit.ly/ugB34x #2012
Enlightening Reads:
Christian Post: Actor Writes Book to Evangelize Hollywood
Steve Cha has willingly sacrificed his career as a Hollywood actor to start a mission to convert the entertainment industry.
USA Today: Native American is proclaimed Catholic saint
The Vatican on Monday announced a 17th-century Mohawk-Algonquin woman will be canonized as a Catholic saint, the first Native American from North America so proclaimed.
Huffington Post: North Korea's Persecution Of Christians Expected To Continue After Kim Jong Il's Death
A day after authorities announced the death of North Korean leader Kim Jong Il, several Christian organizations are calling for prayers for the nation's persecuted Christians, one of many so-called dissident groups that have suffered under the North Korean regime.
The Florida Independent: Lowe's protest draws more than 100, including Michigan representative
A Saturday demonstration outside of a Lowe's home improvement store in a Detroit suburb brought out more than 150 local residents and religious leaders and even one state representative — all of whom were protesting the chain's decision to pull its ads from the TLC reality show All-American Muslim after receiving numerous calls to do so by the Florida Family Association.
Quote of the Day:
We have a lot of gay couples, we have a lot of straight couples, we have a lot of couples that in other communities would stand out - but in our congregation it's hard to stand out as different.
Rev. Jennifer Kottler, the Park Avenue Christian Church associate pastor, estimates that about 25 percent of the 175-person congregation identifies at LGBTQ. That population, says Rev. Kottler, struggles to find safe places to worship around the holiday season.
Today's Opinion:
The Nation: Regarding Christopher
So many people have praised Christopher so effusively, I want to complicate the picture even at the risk of seeming churlish. His drinking was not something to admire, and it was not a charming foible. Maybe sometimes it made him warm and expansive, but I never saw that side of it. What I saw was that drinking made him angry and combative and bullying, often toward people who were way out of his league—elderly guests on the Nation cruise, interns (especially female interns).
Join the conversation…
CNN: My Take: An evangelical remembers his friend Hitchens
More than bad food, however, he disliked unintelligent conversation. "What do you think about gay marriage?" He didn't wait for a response. "I don't get it. I really don't. It's like wanting the worst of both worlds." He drank deeply of his whiskey. "I mean, if I was gay, I would console myself by saying, 'Well, I'm gay, but at least I don't have to get married.'" That was classic Hitch. Witty. Provocative. Unpredictable.