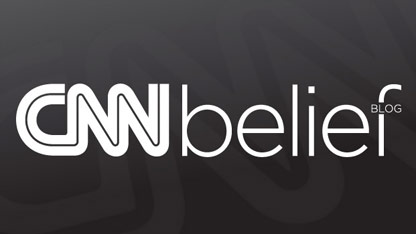 By Dan Merica, CNN
Here's the Belief Blog's morning rundown of the top faith-angle stories from around the United States and around the world. Click the headlines for the full stories.
From the Blog:
CNN: Split GOP presidential endorsements reflect fractured evangelical base
When Newt Gingrich's campaign announced Tuesday morning that it had won an endorsement from Don Wildmon, president of the evangelical American Family Association, it seemed like one more bit of evidence that the former House speaker has become the unlikely favorite of conservative Christian activists.
CNN: Hindus ask Russian court to drop case against holy book
For Hindus it's the Song of God, but prosecutors in the Russian city of Tomsk want the Bhagavad Gita banned, calling it an extremist book that sows social discord.
CNN: Iowa faith leader asked Bachmann to consider dropping out, campaign says
Prominent Iowa faith leader Bob Vander Plaats asked Michele Bachmann to dramatically alter her White House plans, according to the Bachmann campaign, including the possibility of dropping her presidential bid altogether.
TIME: Why Hanukkah Is the Most Celebrated Jewish Holiday in America
Even though listed officially as a "minor" Jewish holiday, Hanukkah has turned into the most celebrated Jewish holiday in the U.S. There's nothing minor about Hanukkah anymore.
CNN's Piers Morgan learns to pray like Tim Tebow…
Enlightening Reads:
American Atheists: Atheists applaud decision by Travis AFB to allow atheist display
An atheist civil rights group today applauded the final decision by Travis Air Force Base to allow an atheist display alongside other religious holiday displays.
The Christian Post: Will Obama Fully Embrace Same-Sex Marriage in 2012?
Gay activists have found themselves confused and often perplexed at President Obama's position on homosexual rights; more specifically, whether or not he is willing to publicly embrace same-sex marriage prior to the November 2012 elections.
RNS: Muslims caught in reality show crossfire struggle to understand controversy
When Fordson High School football coach Fouad Zaban was asked to be on a reality show about Muslim family life, his impulse was to decline. Now that he and his family have appeared on TLC's reality series "All-American Muslim," Zaban struggles to understand how his life and the ordinary lives of four other Muslim families in Dearborn could be viewed as controversial.
Jewish Journal: Israeli officials escalate war of words with N.Y. Times
Israeli officials are stepping up their criticism of The New York Times, slamming columnist Thomas Friedman and arguing that the newspaper is an unfit venue for an Op-Ed from Prime Minister Benjamin Netanyahu.
Quote of the Day:
No one ordered us to put up the figure (of Chavez). No one ordered us to do it, it was born in our hearts.
Yazmina Hereu is a member of a women's ministry in Venezuela whose nativity scene included small figurines depicting Venezuelan President Hugo Chavez, South American liberator Simon Bolivar and Ali Primera, a political activist and Venezuelan songwriter. The nativity scene sparked controversy for what critics say overstepped the lines of taste, religion and politics.
Today's Opinion:
CNN: My Take: Reclaiming the politics of Christmas
It has become a truism that the Victorians invented Christmas. We all know, through the yearly cycle of feature articles, that without Queen Victoria and Charles Dickens we'd all be much less merry at this time of year.
Join the conversation…
CNN: My Take: Kim Jong Il and the danger of deifying leaders
There are no atheists in dictatorships. The death of North Korea's "Dear Leader" Kim Jong Il underlies a basic fact of earthly politics: when a political regime denies any transcendent supernatural reality, it deifies itself.