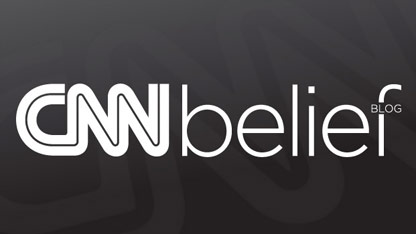 By Dan Merica, CNN
Here's the Belief Blog's morning rundown of the top faith-angle stories from around the United States and around the world. Click the headlines for the full stories.
From the Blog:
CNN: Vatican.xxx not a porn site, Holy See happy to find
The Internet is the grapevine. A Vatican spokesman's comments on radio this week led news organizations to report that the Vatican had lost its bid for Vatican.xxx, a coupling of the Vatican and the ".xxx" extension now reserved for pornographic content.
CNN: India's ruling party woos Muslim voters with quota
India approved quotas for minority groups Thursday in a move that was widely seen as the ruling party's attempt to woo Muslim voters in a key state.
CNN: On California coast, atheists nudge out Nativity scenes
Every Christmas for the past 60 years, Nativity scenes have dominated two blocks of a park on bluffs overlooking the ocean in Santa Monica, California. This year, however, atheists have taken over most of the two-block stretch, nearly shutting out and angering a group of churches who contend the atheists have organized against the Christians and gamed a city lottery process allocating the holiday exhibit space.
CNN: Honduras nativity scene depicts violence
A Latin American nativity scene is drawing double-takes for displaying violence. Along side the depictions of the birth of baby Jesus are the death of Libyan dictator Moammar Gadhafi and terrorist Osama bin Laden.
CNN: The church of the Salvation Army
The Salvation Army is wrapping up its Red Kettle program for the year and hopes to top last year's record $142 million collected nationwide. The money collected through the Red Kettles, seen only at Christmastime, helps fund all of the Salvation Army's programs and ministries for the entire year.
CNNBelief's follow of the day:
The Jewish Journal twitter account, @JewishJournal, is not for the faint of heart – or for people who don't like their twitter feeds being overrun. But that shouldn't deter you from following this Jewish news website, because though they tweet a lot, most of their stories are insightful and unique.
Enlightening Reads:
Religion News Service: Magi would have a tough time finding frankincense
The world may still have gold and myrrh, but it's quite possible that frankincense could become a thing of the past, given ecological pressures on the arid lands where it grows in Ethiopia.
Muslim Matters: Arranged Marriage is not Forced Marriage
Arranged marriages are the cultural norm for Muslims across the world. Men and women who are ready to get married may meet their future spouse through family or friends. Since, generally, Muslims do not "date" in the popular Western cultural sense, many couples look to arranged marriages as a means to wedded bliss.
America: Cardinal George: Gay Pride = Klan Rally?
Chicago's Cardinal George came out swinging Wed. in a local throw down between a Catholic parish and the organizers of the upcoming Gay Pride parade in June 2012. Asked by a local television news reporter to comment on the complaint of the pastor of a parish on the parade route that parishioners would be unable to get through the crowd to get to Mass on the Sunday when the parade throngs arrived, George offered a comparison that clearly startled the reporter.
Huffington Post: Occupy Wall Street Plans to 'Occupy Christmas'
Participants of Occupy Faith NYC, a faith-based protest group, handed out pamphlets at the meeting to explain the "Occupy Christmas" event scheduled for Christmas Eve in Zuccotti Park. Protesters plan to stage a 24-hour vigil with music and food beginning at midnight. The pamphlets entitled, "Why Occupy Christmas?," explained that a bible passage commonly read in church during the Christmas season inspired the idea for the event.
Jewish Journal: When the Jews went to North Korea
When a delegation from the American Council for World Jewry went to North Korea, its agenda was typical of visits by Jewish organizations to developing nations: promote outreach to Israel, offer to broker assistance and training, gently raise problematic defense relations with Israel's enemies.
Quote of the Day:
Even though atheists don't believe in the Bible, you have to admit there are some pretty good ideas in there: Being kind, honorable and trustworthy. So why not give a gift in the spirit of just being a good person?
Sarah Stinson's sent this quote to this CNN iReport question: If you're atheist, agnostic or a non believer of any kind, how do you celebrate the holidays? According to iReport, the outpouring of submissions received were thoughtful, heartwarming, engaging and, above all, cheerful. In other words, perfectly in tune with the holiday season.
Today's Opinion:
CNN: My Take: Looking for faith amid persecution
Imagine living in a country where being born into your family's faith could thwart your chances of learning to read, narrow your employment opportunities to jobs like trash collector, street sweeper, or brick maker, and restrict you to drinking from separate water fountains in your village.
Join the conversation…
CNN: SNL Tim Tebow controversy continues debate over quarterback's faith
When "Saturday Night Live" parodied Tim Tebow's relationship with Jesus last weekend, not everyone was laughing.