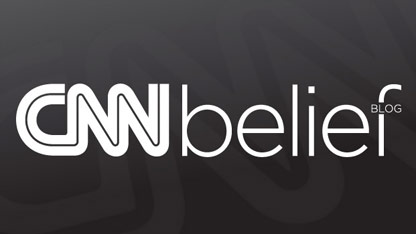 By Dan Merica, CNN
Here's the Belief Blog's morning rundown of the top faith-angle stories from around the United States and around the world. Click the headlines for the full stories.
From the Blog:
CNN: Pope prays for Syria and Myanmar in Christmas message
Pope Benedict XVI prayed for peace in Syria, reconciliation in Myanmar, and comfort in flood-stricken Thailand and the Philippines in his annual Christmas message "To the City and the World" on Sunday.
CNN: Chrismast carnage in Nigeria; 5 churches bombed
A string of bombs struck churches in five Nigerian cities Sunday, leaving dozens dead and wounded on the holiday, authorities and witnesses said. The blasts mark the second holiday season that bombs have hit Christian houses of worship in the west African nation. In a statement issued late Sunday, Nigerian President Goodluck Jonathan called the bombings "a dastardly act that must attract the rebuke of all peace-loving Nigerians."
CNN: Christian pilgrims flock to Holy Land
In appearance they could have been the Hell's Angels, revving their flashy motorcycles to deafening levels, but on closer look at their leather jackets and tattoos suggested they were on a mission from heaven. Crosses and stars of David were emblazoned on their jackets. One rider had a tattoo of a menorah. They were preparing to ascend the snaky road up to the holy city of Jerusalem.
CNN: Pope calls for worshipers to remember 'essence' of Christmas
Pope Benedict XVI presided over Midnight Mass on Christmas Eve, delivering a homily that focused on the "essence" of the holiday rather than the "commercial celebration" it has become.
Tweet of the Day:
From @EricCNNBelief: "Then Mary, Joseph, and Frosty wrapped the baby in cloths and laid him in a manger." #christmas pic.twitter.com/gmaJbDuJ
Enlightening Reads:
New York Times: Sounding Quiet Dissent about a Holiday Perennial
"The Salvation Army refused to help us," Mr. Browning recalls, "unless we broke up and then left the 'sinful homosexual lifestyle' behind. We slept on the street, and they didn't help when we declined to break up at their insistence."
Christian Post: Evangelical Leader Disagrees With Gingrich's Moral Argument on Attack Ads
An evangelical leader countered Newt Gingrich's argument against negative super PAC ads, saying that candidates should be allowed to use attack ads, as long as the ads are factually correct.
The Telegraph: Vatican throws light on history as it opens secret archives
As the confidential correspondence of popes, princes and potentates, the Vatican Secret Archives have been jealously guarded for centuries. But now 100 of the most historically significant documents held by the Vatican's Secret Archives are to go on public display in Rome – the first and probably last time that they will leave the buttressed stone walls of the tiny city state.
Quote of the Day:
Dear Santa, My daddy is in Iraq. Could you bring him home for Christmas? That would be the best gift of all.
All Bethany Arnold wanted for Christmas was for her dad to return safely from Iraq. She asked Santa, and Santa delivered. It was easy: Unbeknownst to the girl, Santa was her dad. From CBS, linked out by the Jewish Journal.
Today's Opinion:
CNN: My Take: Why we're skipping the Christmas roast
Advent is a season of feasting for most American Christians. It unofficially begins on Thanksgiving with gut-busting portions of turkey and potatoes and carries on all the way through to Christmas with a dietary gauntlet of party trays, cookies and candy canes. Our family is trying a different approach to Advent this year by following what Orthodox Christians call the Nativity Fast in which participants refrain from dairy, eggs, oil, wine and meat.
CNN: My Take: When Bedford Falls Becomes Pottersville
So what will save us from ourselves and preserve human dignity and life in the societies we create? Democracy? Socialism? Stitching up the ozone? These days, there is a lot of talk about religion – Christianity in particular – and its role in public life.
CNN: My Faith: Praying away the cookies
With Christmas cookies, fruitcake and eggnog tempting us at every corner, it is hard not to gain weight during the holiday season. Yet it is not just holiday foods that are enticing.
Join the conversation…
CNN: 'What's Christmas without chopsticks?' How other faiths celebrate December 25th
Two days before Christmas, Imam Mohamed Magid, the executive director at the All Dulles Area Muslim Society, preached about Jesus at Friday prayers. "We live in a country with a majority of Christians, where Christmas is a major holiday... It's a reminder we do believe in Jesus. Jesus' position in Islam is one of the highest prophets in Islam," Magid said, adding that Muslims view Jesus as a prophet on par with Abraham, Moses, Noah and Mohammad.