By Eric Marrapodi, CNN Belief Blog Co-Editor
(CNN)–This year, here at the Belief Blog, one of our most popular features was My Faith. It was a chance for people to explore and explain their faith - or faithlessness.
There were submissions from across the religious spectrum and a host of comments from our loyal readers.
Our top five stories for 2011, in no particular order, focused on a U.S. senator, a Muslim congressman, a recovering alcoholic who's an atheist, a labyrinth walker, and an unlikely patriot.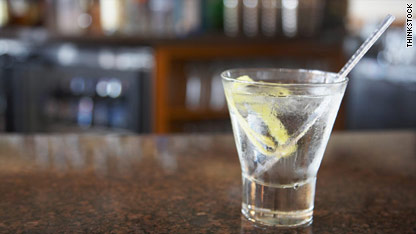 My Faithlessness: The atheist way through AA
There was a sense this piece was going to do well because it was so well written and an interesting take, but we were stunned it did as well as it did.  Comments and social network shares went crazy when this piece hit, as it clearly struck a nerve with readers.  Marya Hornbacher was able to capture her awkwardness at the religiosity at an Alcoholics Anonymous meeting; regardless of where you stand on the religious spectrum, you could relate that feeling.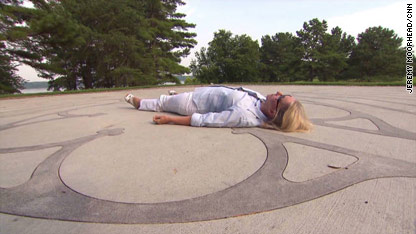 My Faith: How walking the labyrinth changed my life
This piece featured Sally Quinn from The Washington Post's On Faith section.  CNN photojournalist Jeremy Moorehead interviewed and filmed Quinn as she walked, and lay down in, the labyrinth she had built at her summer home.  The piece was almost derailed by triple-digit temperatures on the day of the shoot, but Quinn and Moorehead powered through.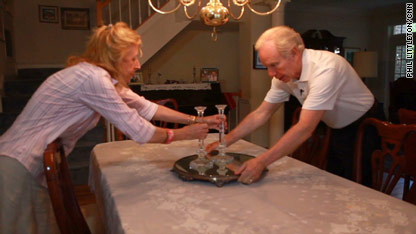 My Faith: Sen. Joe Lieberman embraces "the gift of the Sabbath"
There was something surreal about filming this in Sen. Joe Lieberman's Washington home. We knew he had a book coming out on the topic of the Sabbath and thought it would be different to go and see how he and his wife prepared for the Sabbath.  The entire time the crew and I were there, Hadassah Lieberman kept calling the senator "Joey."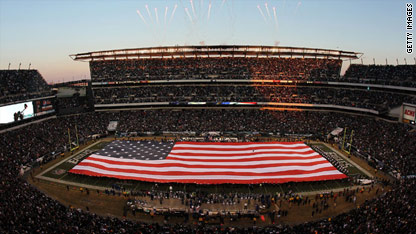 My Faith: Why I don't sing "The Star-Spangled Banner"
When Mark Schloneger, a Mennonite pastor from Waynesboro, Virginia, wrote this piece, it stirred a hornet's nest of civil religion.  Commenters questioned his patriotism when he explained, "I love my country, but I sing my loyalty and pledge my allegiance to Jesus alone."  Schloneger even took to CNN TV to explain his views.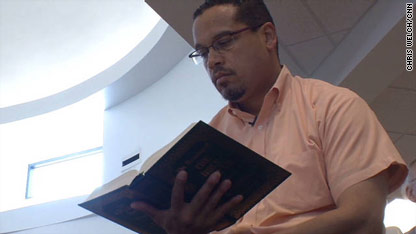 My Faith: Rep. Keith Ellison, from Catholic to Muslim
Rep Keith Ellison, D-Minnesota, was the first Muslim elected to serve in the U.S. House of Representatives.  We had covered several of his events in Washington and worked with his staff for a long time to make this happen.  The congressman allowed CNN all-platform journalist Chris Welch to follow him for a day in Minneapolis for this surprising and intimate look at his faith.
Other notable My Faith stories included Pastor Rob Bell on suffering, a priest who spent Christmas at the South Pole, and Leeana Tankersley on life as the wife of a Navy SEAL trying your faith.
What do you think - did we get the top five right? What were your favorites?