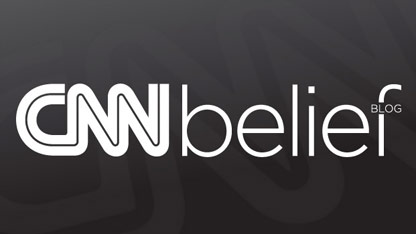 By Dan Merica, CNN
Here's the Belief Blog's morning rundown of the top faith-angle stories from around the United States and around the world. Click the headlines for the full stories.
From the Blog:
CNN: My Faith: 2011 year in review
This year, here at the Belief Blog, one of our most popular features was My Faith. It was a chance for people to explore and explain their faith – or faithlessness. There were submissions from across the religious spectrum and a host of comments from our loyal readers.
CNN: Ulta-Orthodox demands spark debate in Israel
Eight-year-old Naama Margolis is afraid to walk to school. She's afraid, her mother says, because life has become a nightmare for anyone who doesn't follow the edicts of the ultra-Orthodox Jews who have flocked in recent years to their city of 80,000 just outside of Jerusalem.
CNN: Death tolls rises from Nigeria church bombings
The death toll from the worst of several church bombings Christmas Day in Nigeria has reached 32, an emergency official told CNN Monday. Another of the bombings killed at least three people, officials said.
CNN: Hanukkah video goes viral
CNN's Josh Levs shares a catchy Hanukkah song from "The Maccabeats" that has become a new viral video. This holiday tune is a take off of another Jewish artist, Matisyahu – who may or may not still be a Hasidic reggae star.
Tweet of the Day:
From @AmericaMag: How Seminaries Are Changing in Response to Sex Abuse Crisis: bit.ly/tMsEMp
CNNBelief's follow of the day:
America Magazine, @AmericaMag, is also our follow of the day. This twitter account from the National Catholic Weekly tweets both long, feature articles along with breaking news from the Catholic Church. A great follow.
Enlightening Reads:
New York Times: Is Americans' Religious Freedom Under Threat?
Companies have pulled their ads from a TV show that portrays Muslims as benign. Religious groups may be required to offer insurance that covers drugs that can induce abortions. A federal judge rejected a ballot initiative on same-sex marriage partly because of its religious arguments. Are these just bubbles in the American melting pot, or signs that religious freedom is under threat?
Ynet News: 25,000 domino pieces create menorah
It's not kosher, you can't use it to light candles – and it actually collapsed within minutes, but the menorah placed at the Israel Museum's entrance hall is probably one of the most impressive Israel.
Jewish Journal: Israel's Mr. Basketball is also Mr. Goodwill
Selected 12th overall in the 1965 National Basketball Association draft, Tal Brody passed on the American Dream so he could help change the landscape of Israeli sports—turning down the Baltimore Bullets for a spot on Maccabi Tel Aviv.
Christian Post: 'Alien Nativity' Featured in Former Ore. Church Building
Although the Christmas season is a time for manger scenes to be displayed throughout the nation, one Oregon resident created an out-of-this world unconventional seasonal display.
Quote of the Day:
I just asked people for a bit of silence so we could recollect ourselves and pray for the person involved.
Monsignor Vincent Harvey said this after three churchgoers at a Christmas Eve mass threw chairs and punches at St. Edmund's church in Southampton, England.
Join the conversation…
CNN: 'What's Christmas without chopsticks?' How other faiths celebrate December 25th
Two days before Christmas, Imam Mohamed Magid, the executive director at the All Dulles Area Muslim Society, preached about Jesus at Friday prayers. "We live in a country with a majority of Christians, where Christmas is a major holiday... It's a reminder we do believe in Jesus. Jesus' position in Islam is one of the highest prophets in Islam," Magid said, adding that Muslims view Jesus as a prophet on par with Abraham, Moses, Noah and Mohammad.