By Eric Marrapodi, CNN Belief Blog Co-Editor
(CNN)–2011 brought a host of My Takes here at the Belief Blog. It was a chance to hear from people on a broad range of topics that touched on matters of faith.
Submissions came in from across the religious spectrum and regularly sparked the most comments on the site.
Our top ten My Takes for 2011, in no particular order, focused on Judas, the Holy Spirit, Doomsday, Islam in America, and biblical authorship.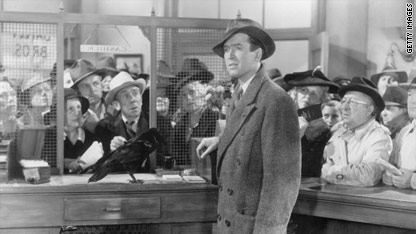 My Take: When Bedford Falls Becomes Pottersville
Larry Taunton from the Fixed Point Foundation imaged a world without Christianity, à la Jimmy Stewart in "It's a Wonderful Life."  He said it wouldn't be pretty.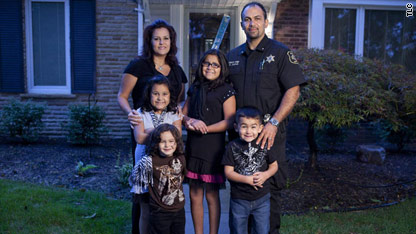 My Take: Is 'All-American Muslim' begetting all-American bigotry?
Author and commenter Arsalan Iftikhar argued that Lowes pulling its advertising from TLC's reality show "All-American Muslim" was a foretaste of all-American bigotry against Muslims.  He said major retailers would not have pulled advertising from vanilla shows about Latinos or gays.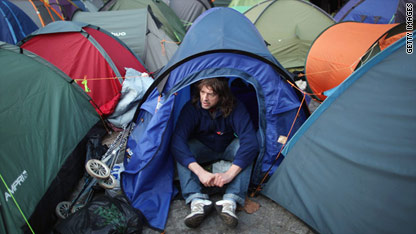 My Take: Jesus was a free marketer, not an Occupier
Tony Perkins, president of the Family Research Council in Washington, argued a biblical parable says people should get to work, and that Occupy Wall Street protesters were missing the point.  He said in a parable from the Gospel of Luke, Jesus praised the hardworking and rebuked the lazy, and that Jesus was a free marketer.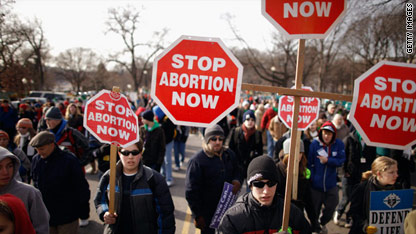 My Take: Are evangelicals dangerous?
In one of the most discussed posts of the year in the My Take category, R. Albert Mohler Jr., president of the Southern Baptist Theological Seminary, looked at the rise of evangelicals in politics and asked whether or not they were dangerous.  "The vast majority of evangelicals are not attempting to create a theocracy, or to oppose democracy," he wrote.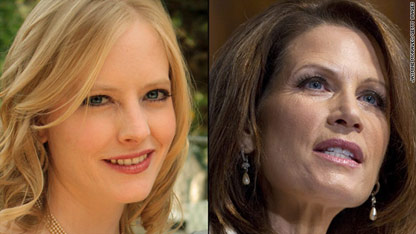 My Take: I could have become Michele Bachmann
Author Alisa Harris explained how she could have become Michele Bachmann, because the two shared nearly identical upbringings, but said she chose a different path.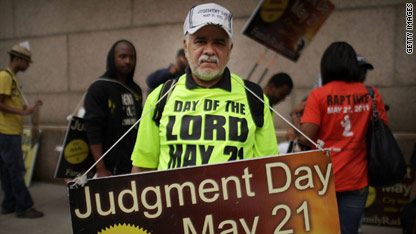 My Take: May 21 doomsday movement harms Christianity
As doomsday fever gripped the nation in May, Robert Jeffress, pastor of First Baptist Church in Dallas, said the movement was bad for Christianity.  Not long after, Jeffress found himself in the middle of a political firestorm after he endorsed Texas Gov. Rick Perry for the Republican presidential nomination, and then told reporters he thought Mormonism was a cult.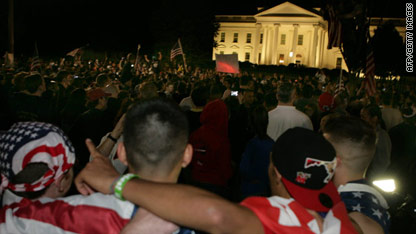 My Take: No apology for celebrating after bin Laden's death
When Osama bin Laden was killed by Navy SEALs in Pakistan, many people took to the streets in the U.S. to celebrate his death.  Belief Blog regular, author and Boston University professor Stephen Prothero wrote the celebrations made him cringe.  Lauren Kolodkin, one of Prothero's students at Boston University, made no apologies for celebrating in her response piece.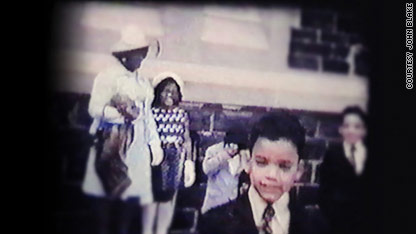 My Take: A reluctant churchgoer 'gets the Holy Ghost'
CNN's John Blake opened up on a personal level and shared his faith in this My Take.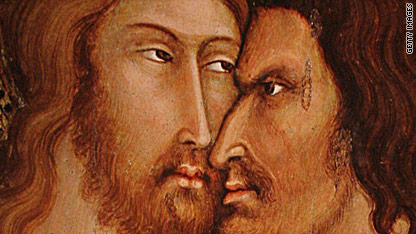 My Take: Is Judas in heaven or hell? God only knows
Pastor Craig Gross, best known for his work crusading against pornography, wrote this piece about Judas, the infamous disciple.  It ran on the site around Easter and got a lot of people talking.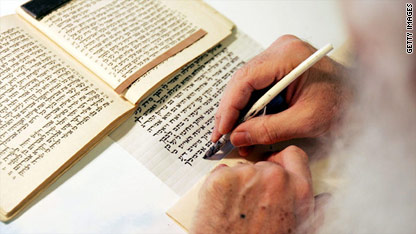 My Take: It doesn't matter who wrote the Bible
Author David Hazony took to the Belief Blog to explain why he thinks much of biblical scholarship is irrelevant for his faith.  He took on the theory many biblical scholars hold about authorship of the Bible and explained why he doesn't buy it. 
We also saw My Takes from former British Prime Minister Tony Blair on the dos and don'ts of religion and democracy, megachurch pastor Rick Warren on how the church can fight AIDS, and a concerned evangelical's open letter to Charlie Sheen.
What do you think?  Did we get it right?  Who would you like to hear from in 2012?