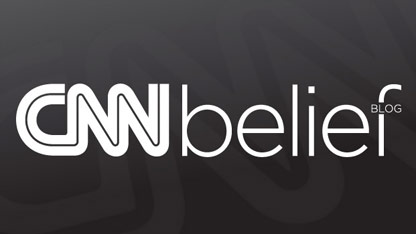 By Dan Merica, CNN
Here's the Belief Blog's morning rundown of the top faith-angle stories from around the United States and around the world. Click the headlines for the full stories.
From the Blog:
CNN: Korean American pastor seeks reunification through humanitarian aid
When Chang Soon Lee reflects on his childhood years in North Korea, his joy quickly turns to deep sadness. Like millions of Koreans caught in the middle of the Korean War in the early 1950s, Chang at the age of 15 was forced to flee his native homeland.
CNN: Charismatic movement growing quickly worldwide
At the end of a row of neatly arranged banquet chairs, Sandra Ashford sat reverently, still in awe of what she says is her mother's miraculous recovery from cervical spinal stenosis.
CNN: Reward offered for fugitive pastor
A pastor on the lam from Las Vegas now has a price on his head. Otis Holland, the 55-year-old former pastor of United Faith Church, skipped court appearances and has been missing for a year. He was accused of sexually assaulting teenage congregants, CNN affiliate KLAS reported.
Tweet of the Day:
From @onfaith: Is there a Christian case for libertarianism? wapo.st/tYvgyx
A great way to spend 9 minutes...
Washington Post: Laughs for Islam (Video)
Armed with humor and a desire to engage in dialogue about Islam, a troupe of four Muslim comedians performed in Georgia, Alabama and Tennessee. Billed as 'The Muslims are Coming!' comedy tour, they also set up a "Name that Religion" game in Birmingham, Ala. and an "Ask a Muslim" booth in Lawrenceville, Ga. What they found was often surprising.
Enlightening Reads:
Jewish Journal: 2011's Top 10 Jews in the news (Like them, or not)
Last year, we started our Top Jew of the Year list by featuring "Jews who embody the best in Jewish values." For 2011, however, we had to readjust our thinking a bit. Below, a list of Jews in the News, with the best of the Tribe up top, and the rest…well, you'll see.
The Guardian: Gospel starts to strike a chord in Brazil, the home of bossa nova
Evangelical Christians' music is gaining ground in Brazil, with major TV channel screening gospel festival at Christmas
Christian Post: Will the 'Values Vote' Matter in 2012 Elections?
The Iowa caucuses are a week away and Republican candidates are pulling out all the stops on value voting – including soliciting the help of past and present Christian heavyweights – to convince voters why they are the best person to represent evangelical Christians in the White House.
Catholic News Service: Pope condemns Christmas bombing in Nigeria
Pope Benedict XVI appealed for an end to violence in Nigeria, condemning the Christmas church bombings that led to the deaths of at least 39 people.
It seems we are getting closer to New Years…
CNN: My Take: 2011 year in review
2011 brought a host of My Takes here at the Belief Blog. It was a chance to hear from people on a broad range of topics that touched on matters of faith. Submissions came in from across the religious spectrum and regularly sparked the most comments on the site.
Today's Opinion:
Huffington Post: Muslims Must Stand Up Against the Horrific Attacks against Christians in Nigeria
"Dear Fellow Brothers and Sisters in Islam, it is with great sadness that we have heard the devastating news of the deplorable acts of violence committed against our brothers and sisters of the Christian faith in Nigeria," writes Imam Mohamed Magid. "Our prayers go out to the family, friends and community of all those who have lost loved ones and those who were injured," he continues.
Join the conversation…
CNN: Ultra-Orthodox demands sparks debate in Israel
Eight-year-old Naama Margolis is afraid to walk to school. She's afraid, her mother says, because life has become a nightmare for anyone who doesn't follow the edicts of the ultra-Orthodox Jews who have flocked in recent years to their city of 80,000 just outside of Jerusalem.