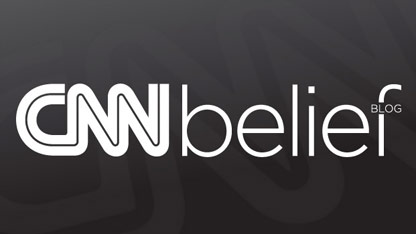 By Dan Merica, CNN
Here's the Belief Blog's morning rundown of the top faith-angle stories from around the United States and around the world. Click the headlines for the full stories.
From the Blog:
CNN: Police storm Church of the Nativity to break up brawling priests
Clergy from two Christian sects came to blows in the Church of the Nativity on Wednesday morning, prompting police to storm the Bethlehem holy site.
CNN: Increasing diversity redefining America's Jewry
"But you don't look Jewish," Jen Chau remembers being told often as a child. But then again, what is a Jew supposed to look like? The usual implication in those words was that it was not supposed to look like Chau, who was raised Jewish by her European-American mother and Chinese father.
Tweet of the Day:
From @GdbBelief (Guardian Belief): Bethlehem church cleaning turns into dust-up between rival monks gu.com/34cvj/tf
Enlightening Reads:
Christian Post: City Officials Attempt to Shut Down Church-Run Nightclub Due to Violence
City officials in Tennessee are looking to shut down a church-run nightclub in Chattanooga, alleging that the ministry is to blame for ongoing violence among youth in the area.
Altmuslim: In defense of Aisha Khan
Judging by the Muslim community's reaction, Aisha Khan turning up safe seems like the worst outcome that could have happened. Almost immediately, people left withering comments on the Facebook page Help Find Aisha Khan, saying things like "what a selfish girl", "I spent sleepless nights thinking about her, I deserve an explanation", "I made so much dua for her, how dare she," etc.
Relevant Magazine: The Gospel of Video Games
I longed to play video games with everyone else, but I was unable to understand how my Christian faith could co-exist healthily with the games I wanted to play.
Quote of the Day:
We believe with heartfelt conviction that during times when a community's rights are being flagrantly violated its leaders cannot in good conscience appear at a public gathering with the government official who is ultimately responsible and smile for the cameras as if all is well, when we know full well that it is not.
A group of Muslim and interfaith leaders invited to a breakfast with Mayor Michael Bloomberg wrote this in a long letter that outlined why they would not be attending. According to the letter, the leaders took offense to "civil rights violations," like what they allege is profiling of Muslims by the New York Police Department.
Today's Opinion:
Huffington Post: Why It's Wrong For Jews To Have Christmas Trees
It's wrong for Jews to have Christmas trees because they will be punished by God when they drive to the mall with the tree strapped to the top of their minivan. Trust me, I know what I'm talking about here.
Join the conversation…
CNN: Charismatic movement growing quickly worldwide
At the end of a row of neatly arranged banquet chairs, Sandra Ashford sat reverently, still in awe of what she says is her mother's miraculous recovery from cervical spinal stenosis.