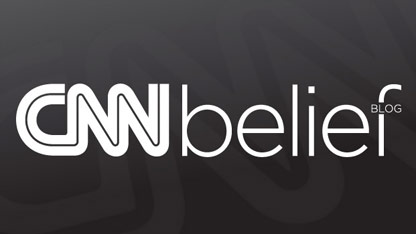 By Dan Merica, CNN
Here's the Belief Blog's morning rundown of the top faith-angle stories from around the United States and around the world. Click the headlines for the full stories.
From the Blog:
CNN: Beardless Matisyahu stills rocks hard, with dreidel mirror ball
He may be clean shaven, but Orthodox Jewish reggae star Matisyahu still has the energy, passion and talent as when he donned a traditional Hasidic beard.
CNN: Russian court rejects petition to ban Hindu scripture
A Russian court has rejected a petition that sought to ban a Russian translation of the Bhagavad Gita, one of Hinduism's most important texts.
Tweet of the Day:
From @HarrisZafar: Today I am observing a complete fast in order to #pray for #peace and #security throughout the world.
Enlightening Reads:
Washington Post: 2012: The year when extremism self-destructs?
Extremism in religion and politics contains the seeds of its own destruction. The self-destruction of political extremism is already upon us. The Tea Party faithful force GOP candidates into ever more ridiculously extreme, and often self-contradictory positions that make it impossible for that candidate to win a general election.
The Guardian: Pope's address to parliament vetoed, National Archives files reveal
Suggestions that the pope be given the honor of addressing both houses of parliament on his first visit to Britain were discouraged by senior advisers and vetoed by Margaret Thatcher.
Christian Post: Iowa Evangelical Leaders Call on Santorum or Bachmann to Exit GOP Race
"If you can't beat'em, then join'em," seems to be the strategy of an Iowa pastor who only weeks ago asked former Pennsylvania Sen. Rick Santorum to withdraw from the Republican presidential primary before deciding later to endorse his candidacy.
Compass Direct News: Five Christians Slain in Another Assault in Kaduna, Nigeria
Local Islamists and Muslim Fulani herdsmen attacked a Christian community in Kaduna state on Monday (Dec. 19), killing five people and wounding six, area sources said, just nine days after a deadly attack on a Christian community in Kukum Gida in the same local government area.
Quote of the Day:
To those of us who knew him before his incarceration began more than two years ago, he is now frail, weak, and appears decades older than the 60-year old man that we last saw on American soil.
Judy Gross, the wife of jailed Alan Gross, said this about his appearance when she visited him in the Cuban jail that now holds him. This statement comes after two Cuban Jewish leaders met with jailed American Jewish contractor Alan Gross.
Today's Opinion:
CNN: My Take: The 3 biggest biblical misconceptions
The Bible is both a reservoir of spiritual insight and a cultural icon to which lip service is still paid in the Western world. Yet when the Bible is talked about in public by both believers and critics, it becomes clear that misconceptions abound.
Join the conversation…
CNN: Bill Maher takes on Tim Tebow and feels the wrath
On Christmas Eve the Denver Broncos were getting destroyed by Detroit Lions on the football field and comedian, liberal commentator, and religious provocateur Bill Maher couldn't help but tweet about it.