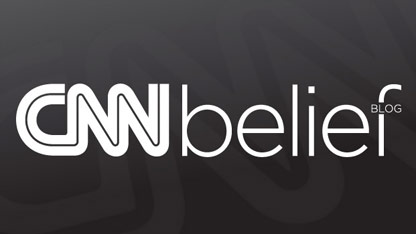 By Dan Merica, CNN
Here's the Belief Blog's morning rundown of the top faith-angle stories from around the United States and around the world. Click the headlines for the full stories.
From the Blog:
CNN: 15 faith-based predictions for 2012
To ring in the New Year, CNN's Belief Blog asked experts in religion, faith leaders, and a secular humanist about how the forces of faith and faithlessness will shape the world in 2012.
CNN: Ultra-Orthodox Jews invoke Holocaust in demonstrations over gender roles
Ongoing religious tensions in Israel reached new heights Saturday when a group of ultra-Orthodox Jews used clothing and symbols identified with the Holocaust at a Jerusalem rally.
CNN: Fox apologizes to Jews for polls on who murdered Jesus
Fox Latin America has pulled and apologized for an online poll that asked who was responsible for Jesus' death and included Jews as a possible response.
Tweet of the Day:
From @CNNBelief: Gorgeous images of new Catholic church built of ice and snow in Germany. Commemorates similar church from 100 years ago. bit.ly/vgzBLG
Enlightening Reads:
New York Times: Catholic Church Unveils New Home for Ex-Episcopalians
Opening its doors more widely to disaffected Episcopalians, the Roman Catholic Church has established the equivalent of a nationwide diocese in the United States that former Episcopal priests and congregations can enter together as intact groups, the Vatican announced Sunday.
The Guardian: Church of England claims metal thefts reach record high
Last year was the worst on record for metal thefts from churches, according to insurance figures. More than 2,500 claims were made to the main Church of England insurer, passing the previous record of more than 2,400 in 2008.
Wood TV: Missing money: Warrant out for pastor
Kent County Prosecutors authorized a warrant for the pastor of Pilgrim Rest Missionary Baptist Church in Grand Rapids, accusing him of embezzling between $50,000 and $100,000 from the church.
ABC News: Newt Gingrich Says He Prays Before Every Major Decision
Newt Gingrich spoke about his Catholic religion and belief in God today on two different campaign stops, recognizing the Christian Evangelical support is a necessary factor for caucus success. Gingrich is still working for last minute Christian votes before Tuesday. He held a telephone meeting with Iowa pastors Friday.
Quote of the Day:
We had 57 members present, with 16 Hispanic, for a total of 73.
A fantastic story by the Los Angeles Times shows how the number of Hispanic members of a local Alabama church has drastically fell in light of the states tough immigration laws. According to the article, the numbers have fallen from as high as 60.
From CNN iReport:
Posted by ahmadc22: Muslim Americans Celebrate New Years in Times Square
Today's Opinion:
Religion Dispatches: How Iowa Became a Stronghold of the Religious Right
"I prefer to think of Iowa as I saw it through the eyes of a ten-year-old boy," Herbert Hoover, the only Iowan ever elected president of the United States, wrote at the beginning of his memoir. "Those were eyes filled with the wonders of Iowa's streams and woods, of the mystery of growing crops."
Join the conversation…
CNN: Why do Iowa's evangelicals wield so much political clout?
Inside Mitt Romney's Iowa headquarters – a former Blockbuster store on a commercial strip outside downtown – Romney and his wife, Ann, are introduced by former presidential candidate Tim Pawlenty and his wife, Mary. Experts on religion and politics say the message to one particular subculture – evangelical Iowans – is clear: Mitt Romney may be Mormon, but he shares evangelical Christian values, including a rock-solid commitment to family, and counts high-profile evangelicals like the Pawlentys as friends and supporters.