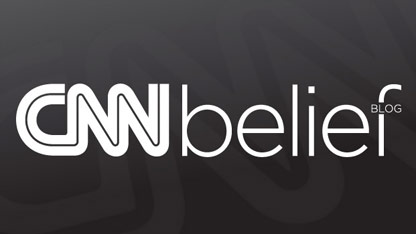 By Dan Merica, CNN
Here's the Belief Blog's morning rundown of the top faith-angle stories from around the United States and around the world. Click the headlines for the full stories.
From the Blog:
CNN: Police probe reports of attack on Islamic center
A Molotov cocktail was tossed at an Islamic center in one of three attacks in New York City, authorities said early Monday.
CNN: Ted Haggard talks scandal, 'Celebrity Wife Swap'
It's been a while since pastor Ted Haggard made headlines. You may recall that back in 2006, a male escort claimed he had sex with Haggard and that Haggard bought drugs from him. Haggard denied having sex with the man and said he only bought the drugs, but didn't actually use them.
CNN: Jewish leaders blast ultra-Orthodox use of Holocaust symbols in demonstration
Israeli political and religious leaders are condemning a weekend protest here in which ultra-Orthodox Jews used symbols identified with the Holocaust to allege they are being unfairly treated by other Israeli Jews over their beliefs.
Tweet of the Day:
From @SharonSalzberg: A compelling article by Amy Gross on mindfulness and a new take on life bit.ly/sDpD2H
Enlightening Reads:
Huffington Post: Iowa Caucus 2012: Republican Voters Divide Into Business, Christian, Libertarian Camp
On the day before the Iowa caucuses, Republican voters here remain fractured. Instead of rallying around a consensus candidate, voters have retreated, with the business wing, libertarians and social conservatives each coalescing around a man who distinctly represents one of the three camps of the GOP coalition. Mitt Romney, Ron Paul and Rick Santorum spent the day crisscrossing the state locked in a statistical dead heat. But some two out of five voters in Iowa are still undecided.
Boston Globe: In Iowa, looking for God's endorsement
One thing that's unusual from an East Coast perspective is the overt religiosity of Republican politics in Iowa. Caucus time here frequently finds the candidates vying for the role of most ardent defender of religious values - and Christian values voters trying to glean clues about which aspirant God prefers.
Washington Post: Romney's religion still a sticking point
On a recent afternoon at the Kanesville Tabernacle, the historic site along the Mormon Trail where pioneers selected Brigham Young to lead their church in 1847, Sister LaRae Wright lamented that 150 years later many Iowans still know nothing about the Mormon faith.
Daily Mail: 'Clean up your website': Indian court orders Facebook and Google to remove 'anti-religious' content
Social websites including Google and Facebook have been ordered by an Indian court to remove all 'anti-religious' and 'anti-social' content within six weeks.
From the Situation Room:
Quote of the Day:
…it easier for those of us out west in the Book-of-Mormon belt to imagine Iowa and its caucuses—a state our pioneer ancestors left and a state that rewarded Mike Huckabee's sneering anti-Mormonism in 2008—awash in undercurrents of anti-Mormonism. But that would be a mistake, no matter how Romney finishes. Here's why.
Joanna Brooks writes this in her most recent Religion Dispatches post. In her opinion, there are multiple reasons that Romney's Mormonism will not hurt him today in the Iowa Caucuses.
Today's Opinion:
CNN: My Take: Let Lennon be Lennon and forget Cee Lo Green
New Year's Eve is usually truce time in the culture wars — a moment to reflect and hope and forget your troubles (and the world's). Not so on Saturday night, when Cee Lo Green changed the lyrics to John Lennon's "Imagine" while performing the song on live television in New York's Time Square.
Join the conversation…
CNN: 15 faith-based predictions for 2012
To ring in the New Year, CNN's Belief Blog asked experts in religion, faith leaders, and a secular humanist about how the forces of faith and faithlessness will shape the world in 2012.