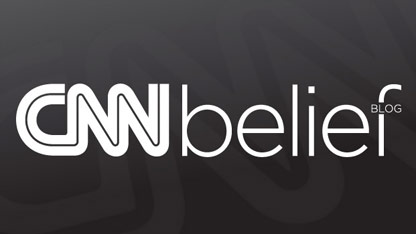 By Dan Merica, CNN
Here's the Belief Blog's morning rundown of the top faith-angle stories from around the United States and around the world. Click the headlines for the full stories.
From the Blog:
CNN: Santorum benefits from evangelical surge, but born-again Iowans splinter
Rick Santorum appeared to be riding a largely evangelical wave of support to a top two finish in the Iowa Republican caucuses Tuesday night, according to CNN entrance polls, but the evangelical bloc nonetheless appeared to be seriously splintered.
CNN: Man questioned in New York City firebomb attacks
Authorities said Tuesday they believe a single arsonist may be responsible for a weekend series of fire bombings in one New York City neighborhood, adding that they are investigating the incidents as possible hate crimes.
Tweet of the Day:
From @onfaith: Religion reporter's major dilemma: Ted Haggard on Wife Swap or#iacaucus ? #iowa
Belief on TV:
Enlightening Reads:
Huffington Post: Rick Santorum: Obama and The Left Preach 'Religion Of Self'
Rick Santorum used his last campaign stop before the caucuses on Tuesday to attack the left for opposing abstinence-only education and supporting gay rights, telling a crowd of students and parents at a Christian school that non-religious people have values "based on the religion of self."
Sojourners: Christians Fighting Over Holy Places (Physically and Figuratively)
The disturbing footage of the monks fighting in Bethlehem's Nativity Church has been seen around the world This is not the first time such a fight has erupted. The natural reaction any Christians should have upon seeing this footage is shame. It is difficult to even describe in words what one feels when he sees Christian clerics involved in such violence and rage!
Catholic News Agency: Pope explains how sickness can draw people closer to Jesus
The suffering people experience when they are sick can help them grow closer to Jesus, Pope Benedict XVI said in his message for next month's World Day of the Sick.
The Christian Post: 125,000 Sq. Foot Kansas Megachurch Building Still for Sale
Even with the arrival of a new year, a Midwest megachurch with a 125,000 square foot facility that foreclosed back in September is still on the market.
Baptist Press: 48 Chinese Christians detained New Year's Day
Beijing authorities detained 48 members of a large persecuted house church on New Year's Day, marking a total of more than 1,000 church members who have been taken into police custody during the church's 38 weeks of attempting to hold outdoor worship services.
Excerpt of the Day:
Consider this: 60% of self-identified evangelicals who attended a caucus tonight in Iowa voted for a candidate who is either Roman Catholic (Newt Gingrich and Rick Santorum) or Mormon (Mitt Romney).
Ralph Reed, founder and chairman of the Faith and Freedom Coalition, writes this in his latest My Take. According to Reed, "evangelical voters, it turns out, are a more sophisticated bunch, judging candidates on a broad continuum of considerations from their personal faith and character to leadership attributes and electability."
Today's Opinion:
Washington Post: Why do Americans still dislike atheists?
Long after blacks and Jews have made great strides, and even as homosexuals gain respect, acceptance and new rights, there is still a group that lots of Americans just don't like much: atheists. Those who don't believe in God are widely considered to be immoral, wicked and angry. They can't join the Boy Scouts. Atheist soldiers are rated potentially deficient when they do not score as sufficiently "spiritual" in military psychological evaluations. Surveys find that most Americans refuse or are reluctant to marry or vote for nontheists; in other words, nonbelievers are one minority still commonly denied in practical terms the right to assume office despite the constitutional ban on religious tests.
CNN: My Take: Santorum's evangelical surge is about more than Christian Right
Rick Santorum's surge in the polls in the days before the Iowa caucuses has been interpreted by some as evidence of continued relevance and staying power of the Religious Right. I disagree. I believe it signals the end of the Religious Right as we know it.
Join the conversation…
CNN: My Take: Let Lennon be Lennon and forget Cee Lo Green
New Year's Eve is usually truce time in the culture wars — a moment to reflect and hope and forget your troubles (and the world's). Not so on Saturday night, when Cee Lo Green changed the lyrics to John Lennon's "Imagine" while performing the song on live television in New York's Time Square.